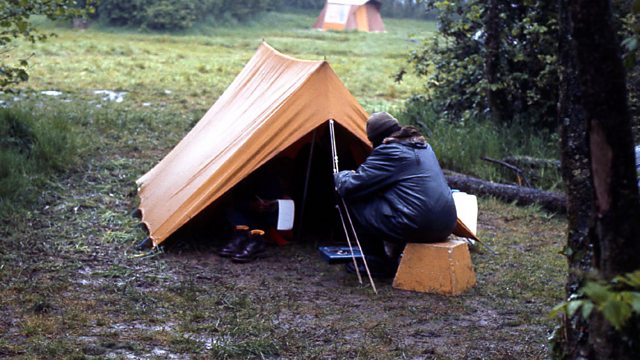 11/07/2009
This weekend the team bring you a 1960s Camping Extravaganza from Seton Sands Holiday Park in East Lothian.
Camping is making a comeback. In these tight economic times, many people are ditching foreign holidays for a cheaper holiday at home under canvas. Mark takes a step back in time and spends the night under a genuine 60's tent, lent to us for the occasion by listener, Ken Ross.
Meanwhile, Euan spends the night in the neighbouring pitch in some 21st century kit to see if technology has improved the camping experience.
How about reliving the 60s on four wheels? Euan hires an authentic VW campervan for the day, something which is becoming increasingly popular amongst young and old alike.
The team focus on local boy, John Muir, who was largely responsible for the modern conservation movement. We hear more about the history of this fascinating character who invented the notion of the 'National Park', and Helen takes a wander along the John Muir Way.
Plus, Mark hears from a rare daffodil bulb multiplier farmer who supplies bulbs across Europe - the only farmer in the UK doing this. The team also discover what crops we can expect to see in Scotland's fields in the future.
Euan joins a group of vinegar makers from Edinburgh as they go about their annual elderflower picking session.
And, farmers across the land will be keeping a beady eye on the weather as they try to make hay. The team take a look at how hay used to be made before machinery took over.
Last on