Main content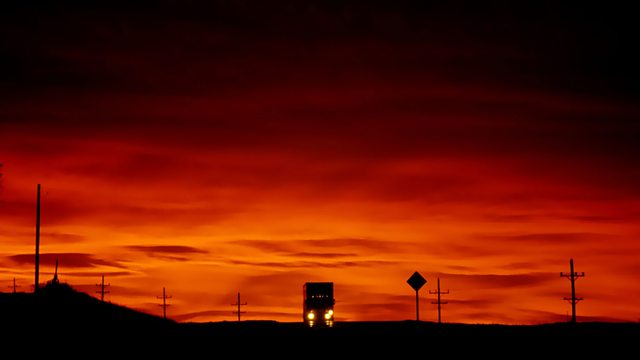 16/07/2009
Including Haydn, Beethoven, Brahms, Martinu, Janacek, Tchaikovsky, Bizet, Delibes, Tanev, Kaufman, Tekeliev, Mendelssohn, Tartini, Byrd, Wilbye, Vaughan Williams, Escosa, Maurice.
Including:
1.00am
Haydn, Joseph (1732-1809): String Quartet in B flat, H III 69 (Op 71, No 1)
Tatrai Quartet
1.23am
Beethoven, Ludwig van (1770-1827): Trio in G for piano and strings, Op 1, No 2
Grieg Trio
1.54am
Brahms, Johannes (1833-1897): String Quintet No 2 in G, Op 111
Members of Wiener Streichsextett
2.24am
Martinu, Bohuslav (1890-1959): String sextet, H224
Wiener Streichsextet
2.42am
Janacek, Leos (1854-1928): Mladi (Youth)
Anita Szabo (flute)
Bela Horvath (oboe)
Zsolt Szatmari (clarinet)
Gyorgy Salamon (bass clarinet)
Pal Bokor (bassoon)
Tamas Zempleni (horn)
3.01am
Tchaikovsky, Pyotr Il'yich (1840-1893): 3 Pieces for piano
Niklas Sivelov (piano)
3.07am
Tchaikovsky, Pyotr Il'yich (1840-1893): Serenade in C for string orchestra, Op 48
Danish Radio Concert Orchestra
Hannu Koivula (conductor)
3.39am
Bizet, Georges (1838-1875): Parle-moi de ma mère (Carmen, Act 1)
Micaela ...... Lyne Fortin (soprano)
Don Jose ...... Richard Margison (tenor)
Orchestre Symphonique de Quebec
Simon Streatfield (conductor)
3.49am
Delibes, Leo (1836-1891): Sylvia - suite from the ballet
Symphony Orchestra of Slovak Radio Bratislava
Oliver Dohnanyi (conductor)
4.07am
Tanev, Aleksandar (1928-1996): Pizzicato
Bulgarian Radio Children's Choir
Hristo Nedyalkov (conductor)
4.11am
Kaufman, Nikolai (1925-): Melodies from the Shoppe Region
Bulgarian Radio Children's Choir
Hristo Nedyalkov (conductor)
4.15am
Tekeliev, Aleksandar (1942-): Motor-Car Race
Bulgarian Radio Children's Choir
Detelina Ivanova (piano)
Hristo Nedyalkov (conductor)
4.19am
Kuula, Toivo (1883-1918): River's gentle flow carry the boat, Op 37, No 1
Eero Heinonen (piano)
4.23am
Mendelssohn, Felix (1809-1847): Venetian Boat Song, Op 30, No 6 (Songs Without Words, Book 2)
Jane Coop (piano)
4.26am
Tartini, Giuseppe (1692-1770): Sonata No 6 (Senti lo Mare)
Elizabeth Wallfisch (baroque violin)
4.33am
Anon: Greensleeves, to a Ground with Divisions
Elizabeth Wallfisch (baroque violin)
Roseanne Hunt (cello)
Linda Kent (harpsichord)
4.39am
Byrd, William (c.1540-1623): O Mistress mine, I must - variations for keyboard, MB 28 83
Colin Tilney (harpsichord)
4.45am
Wilbye, John (1574-1638): Draw on sweet night for 6 voices (1609)
BBC Singers
Bo Holten (director)
4.50am
Vaughan Williams, Ralph (1872-1958): The Wasps - Aristophanic Suite (1909)
BBC Philharmonic
Yan Pascal Tortelier (conductor)
5.01am
Escosa, John B (1928-1991): Three Dances for two harps
Julia Shaw, Nora Bumanis (harps)
5.07am
Maurice, Paule (1910-1967): Tableaux de Provence
Julia Nolan (saxophone)
CBC Vancouver Orchestra
Mario Bernardi (conductor)
5.22am
Domenico da Piacenza (c.1400-c.1476): La fia Guilmin for hurdy gurdy
Philippe Gelinas (hurdy gurdy)
5.24am
Huggett, Andrew (b. 1955): Canadian Folksong Suite for accordion and piano
Joseph Petric (accordion)
Guy Few (piano)
5.39am
Frescobaldi, Girolami (1583-1643), arr. Kraus, Eberhard (1931-2003): Canzona Prima arr. for trumpet, trombone and accordion
Canzona Seconda arr. for trumpet, trombone and accordion
Aria arr. for trumpet, trombone and accordion
Heinz della Torre (trumpet)
Stefan Schlegel (trombone)
Paolo D'Angelo (accordion)
5.45am
Bruhns, Nicolaus (1665-1697): Ich liege und schlaffe - motet
Greta de Reyghere (soprano)
James Bowman (countertenor)
Guy de Mey (tenor)
Max van Egmond (bass)
Ricercar Consort
5.58am
Bach, Carl Philipp Emanuel (1714-1788): Concerto in E flat for harpsichord, fortepiano and orchestra, Wq 47
Michel Eberth (harpsichord)
Wolfgang Brunner (fortepiano)
Slovenicum Chamber Orchestra
Uros Lajovic (conductor)
6.17am
Telemann, Georg Philipp (1681-1767): Concerto in D minor for two chalumeaux and strings (c.1728)
Eric Hoeprich, Lisa Klewitt (chalumeaux)
Musica Antiqua Koln
Reinhard Goebel (director)
6.29am
Mozart, Wolfgang Amadeus (1756-1791): Sonata in B flat for bassoon and cello, K292
Peter Hanzel (bassoon)
Juraj Alexander (cello)
6.41am
Weber, Carl Maria von (1786-1826): Bassoon Concerto in F, Op 75
Juhani Tapaninen (bassoon)
Finnish Radio Symphony Orchestra
Jukka-Pekka Saraste (conductor).