Main content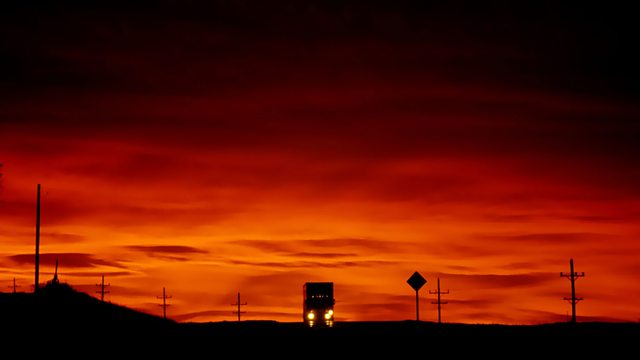 15/07/2009
Including Schubert, Mozart, Mahler, Grieg, Falla, Franck, Chopin, Weber, Vivaldi, Corelli, Enescu, Jacquet de la Guerre, Stenhammar, Handel, Faure, Papandopulo, Stravinsky, Arriaga.
Including:
1.00am
Schubert, Franz (1797-1828): Overture in B flat, D470
Saarbrucken Radio Symphony Orchestra
Marcello Viotti (conductor)
1.07am
Mozart, Wolfgang Amadeus (1756-91): Piano Concerto No 14 in E flat, K449
Maria Joao Pires (piano)
Rundfunk-Sinfonieorchester Saarbrucken
Myung-Whun Chung (conductor)
1.29am
Mahler, Gustav (1860-1911): Symphony No 5 in C minor
Saarbrucken Radio Symphony Orchestra
Michael Stern (conductor)
2.38am
Grieg, Edvard (1843-1907): Sonata for Violin and Piano No 2 in G, Op 13
Alina Pogostkina (violin)
Sveinung Bjelland (piano)
3.01am
Falla, Manuel de (1867-1946): Noches en los jardines de Espana
Eduardo del Pueyo (piano)
Netherlands Radio Philharmonic
Jean Fournet (conductor)
3.24am
Franck, Cesar (1822-1890), arr. Jean Pierre Rampal: Flute Sonata
Carlos Bruneel (flute)
Levente Kende (piano)
3.50am
Chopin, Fryderyk (1810-1849): Ballade No 1, Op 23
Hinko Haas (piano)
4.00am
Weber, Carl Maria von (1786-1826): Concertino for clarinet and orchestra in E flat, Op 26
Kari Kriikku (clarinet)
Finnish Radio Symphony Orchestra
Sakari Oramo (conductor)
4.10am
Vivaldi, Antonio (1678-1741): Kyrie eleison in G minor for double choir and orchestra, RV 587
Choir of Latvian Radio
Riga Chamber Players
Sigvards Klava (conductor)
4.21am
Corelli, Arcangelo (1653-1713): Sarabande, Gigue and Badinerie
Ion Voicu (violin)
Bucharest Chamber Orchestra
Madalin Voicu (conductor)
4.28am
Enescu, George (1881-1955): Konzertstuck in F for viola and piano
Gyozo Mate (viola)
Balazs Szokolay (piano)
4.38am
Jacquet de la Guerre, Elisabeth-Claude (1665-1729): Sonata in D for two violins and continuo
Musica Fiorita
4.47am
Stenhammar, Wilhelm (1871-1927): Excelsior! Op 13 - symphonic overture
Oslo Philharmonic Orchestra
Vassily Sinaisky (conductor)
5.01am
Handel, George Frideric (1685-1759): Susser Blumen Ambraflocken, HWV 204
Helene Plouffe (violin)
Louise Pellerin (oboe)
Dom Andre Laberge (organ)
5.07am
Faure, Gabriel (1845-1924): Nocturne in E minor, Op 107 (1915)
Stefan Lindgren (piano)
5.14am
Papandopulo, Boris (1906-1991): By the grave of the Beauty, Op 39
Slovenian Chamber Choir
Vladimir Kranjcevic (conductor)
5.21am
Mozart, Wolfgang Amadeus (1756-1791): Rondo concertante in B flat for violin and orchestra, K269
Mozart Anniversary Orchestra
James Ehnes (violin/director)
5.29am
Stravinsky, Igor (1882-1971): 8 Instrumental miniatures for 15 instruments (arr. from Les cinq doigts for piano)
Canadian Chamber Ensemble
Raffi Armenian (conductor)
5.37am
Arriaga, Juan Crisostomo de (1806-1826): Stabat mater
Grieg Academy Choir
Bergen Philharmonic Choir and Orchestra
Juanjo Mena (conductor)
5.45am
Hummel, Johann Nepomuk (1778-1837): Trio in G for violin, viola and cello
Viktor Simcisko (violin)
Alzbeta Plazkurova (viola)
Jozef Sikora (cello)
6.00am
Greef, Arthur de (1862-1940): Piano Concerto No 2 in B
Artur Pizarro (piano)
Flemish Radio Orchestra
Yannick Nezet-Seguin (conductor)
6.23am
Beethoven, Ludwig van (1770-1827): Piano Sonata in E minor, Op 90
Xaver Scharwenka (piano)
6.35am
Haydn, Joseph (1732-1809): Symphony No 8 in G (Le soir)
Norwegian Radio Orchestra
Rolf Gupta (conductor).