Main content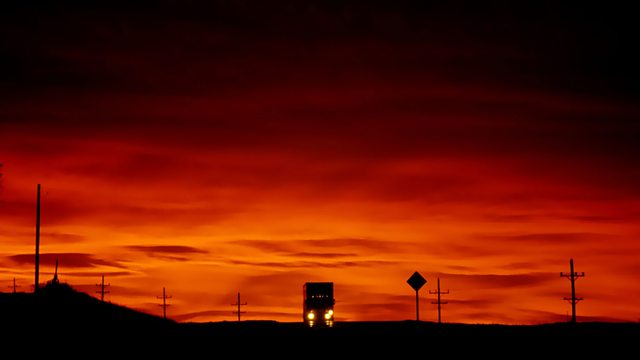 12/07/2009
Including Schumann, Berlioz (Symphonie fantastique), Rachmaninov (Suite No 2), Lindblad, Schubert, Dohnanyi, Kraus, Schutz, Roussel, Stenhammar, Nielsen, Debussy, Durufle.
1.00am
Schumann, Robert (1810-1856): Overture (Genoveva)
1.10am
Berlioz, Hector (1803-1869): Symphonie fantastique
Swedish Radio Symphony Orchestra
Daniel Harding (conductor)
2.05am
Rachmaninov, Sergei (1873-1943): Suite No 2, Op 17
Ouellet-Murray Duo
2.30am
Waissel, Matthäus (c1535/40-1602): Two Polish Dances
Jacob Heringman (lute)
2.33am
Lindblad, Adolf Fredik (1801-1878): String Quartet No 6 in E flat
Orebro Quartet
3.01am
Schubert, Franz (1797-1828): Rondo in A, D438
National Arts Centre Orchestra of Canada
Pinchas Zuckerman (violin/director)
3.16am
Dohnanyi, Erno (1877-1960): Symphonic Minutes, Op 36
West Australian Symphony Orchestra
Jorge Mester (conductor)
3.29am
Kraus, Joseph Martin (1756-1792): Symphony in C minor (Symphonie funèbre)
Concerto Köln
3.50am
Schütz, Heinrich (1585-1672): Ich bin eine rufende Stimme, SWV 383; O lieber Herre Gott, wecke uns auf, SWV 381
Danish National Radio Chorus
Stefan Parkman (conductor)
3.59am
Krek, Uros (1922-2008): Sonatina
Slovenian Philharmonic String Chamber Orchestra
Andrej Petrac (leader)
4.14am
Roussel, Albert (1869-1937): Three Pieces, Op 49
Mats Jansson (piano)
4.23am
Stojowski, Zygmunt (1870-1946): Cello Sonata in A, Op 18
Tomasz Strahl (cello)
Edward Wolanin (piano)
4.49am
Stenhammar, Wilhelm (1871-1927): Ithaka, Op 21
Peter Mattei (baritone)
Swedish Radio Symphony Orchestra
Manfred Honeck (conductor)
5.01am
Pintaric, Fortunat (1798-1867): Fantasia in B flat; Pastorella in B flat
Vladimir Krpan (piano)
5.07am
Nielsen, Carl (1865-1931): Pan and Syrinx, Op 49
Danish National Radio Symphony Orchestra
Michael Schonwandt (conductor)
5.16am
Debussy, Claude (1862-1918): Syrinx
Boris Campa (flute)
5.19am
Ravel, Maurice (1875-1937): Daphnis and Chloe (Suite No 2)
Rotterdam Philharmonic Orchestra
Valery Gergiev (conductor)
5.37am
Strozzi, Barbara (1619-1677): Hor che Apollo è a Theti in seno
Musica Fiorita
5:50am
Locatelli, Pietro Antonio (1695-1764), arr. Geert Bierling: Introduttione teatrale in F, Op 2, No 4
Geert Bierling (organ)
5.57am
Melartin, Erkki (1875-1937): Lohdutus (Consolation)
Finnish Radio Symphony Orchestra
Osmo Vanska (conductor)
6.03am
Scriabin, Alexander (1872-1915): Five Preludes: Op 16, No 4 in E flat minor; Op 17, No 4 in B flat minor; Op 27, Nos 1 in G minor and 2 in B; Op 31, No 3 in E flat
Sergei Terentjev (piano)
6.18am
Duruflé, Maurice (1902-1986): Requiem, Op 9
BBC Singers
David Goode (organ)
Stephen Cleobury (conductor).