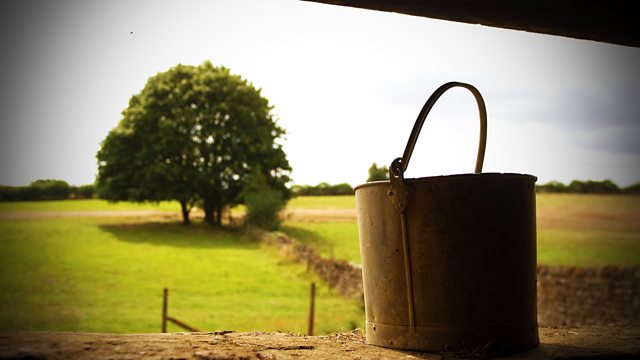 12/07/2009
At the fete, toga-clad Jim wows the ladies as Marcius Porcius Cato. Intending to grab Antony Gormley's eye as the Angel of Ambridge, Joe's annoyed to discover that the artist will only by staying for a short time and won't be judging the plinth entries.
In the Bull, Jolene comforts Lilian about reclusive Matt. Lilian feels she's lost him, although she'll always love him. Jolene urges reluctant Lilian to visit Matt, and eventually offers to call round herself.
As flexible Sabrina demonstrates pilates and Nigel bats away wet sponges, Gormley throws himself into the fun of the fete, winning a hand-knitted bobble hat and other delights. When Joe muscles in to demonstrate his costume, he compliments Joe's inventiveness.
Lynda thanks Elizabeth for obtaining Antony Gormley's services. He attracted numerous visitors. Joe is aghast when the committee awards the plinth prize to Molly Button, dressed as a mushroom. The prize not a precious Gormley sculpture as Joe expected, but a signed book of his artworks. Joe insists that if Gormley's next work is inspired by him, he wants a cut.
Episode written by Joanna Toye.
Last on
Who knows their character best?