Main content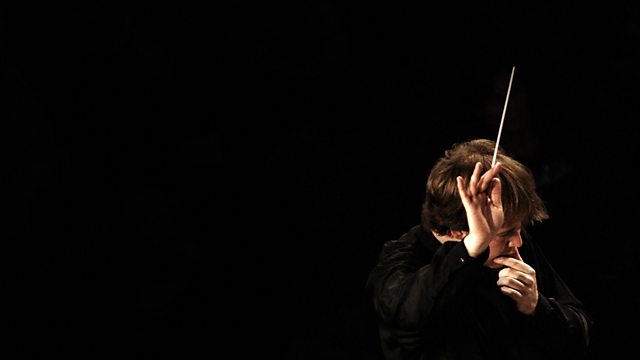 Presented by Ian Skelly. The OAE conducted by Edward Gardner in Haydn: Symphonies No 7 in C; No 64 in A; No 90 in C. Plus Mozart: Flute Concerto No 2 in D (Lisa Beznosiuk - flute).
Presented by Ian Skelly.
Edward Gardner conducts the Orchestra of the Age of Enlightenment in works from different periods of Haydn's career, performed on the original instruments.
Working alone in an isolated corner of the Austro-Hungarian Empire, Haydn created music full of originality - it made him famous throughout Europe. His symphonies, written for private aristocratic entertainment, are seen as unpredictable and engaging - in ways which continue to fascinate long after his death.
Lisa Beznosiuk (flute)
Orchestra of the Age of Enlightenment
Edward Gardner (conductor)
Haydn: Symphony No 7 in C (Le midi); Symphony No 64 in A (Tempora mutantur)
Mozart: Flute concerto No 2 in D, K314
Haydn: Symphony No 90 in C
Followed by the last installment of our Haydn celebrations on Performance on 3:
Scherzando No 1 in F HOB II:33
Haydn Sinfonietta Wien
Manfred Huss, director
BIS CD1796/98
Arianna a Naxos
Bernarda Fink, mezzo
Roger Vignoles, piano
Hyperion CDA67174
Cassation in B flat major, HOB III:1
First movement: Cassatio pastorale
Jacob Lindberg, lute
Nils-Erik Sparf, violin
Lars Brolin, viola
Olof Larsson, cello
BIS CD 360
More episodes
Next
You are at the last episode