Main content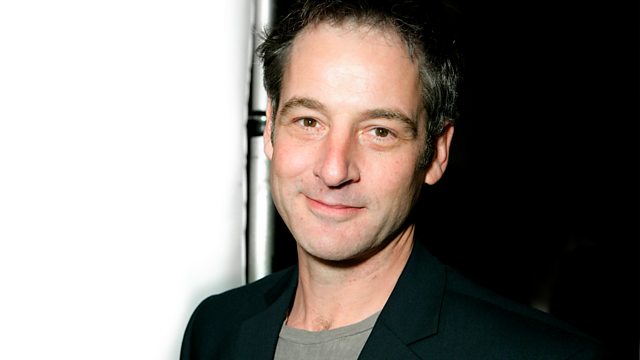 Jeremy Northam
Michael Berkeley meets actor Jeremy Northam, whose musical choices include performances by Andras Schiff and Keith Jarrett, plus works from Puccini, Janacek, Schubert and Mahler.
Michael Berkeley meets actor Jeremy Northam, who played Mr Knightley opposite Gwyneth Paltrow in the 1996 feature film of Jane Austen's Emma, and went on to star in other period films including The Winslow Boy, Enigma and Gosford Park. He has played Sir Thomas More in the TV series The Tudors and the guilty husband in the 2008 TV drama Fiona's Story.
Jeremy's musical choices range from piano pieces played by Andras Schiff and Keith Jarrett, jazz numbers performed by Earl Hines and Ella Fitzgerald to operas by Puccini and Janacek, Schubert's first piano trio and Mahler's Fifth Symphony.
M Berkeley: The Wakeful Poet (Music from Chaucer) (pub OUP)
Beaux-Arts Brass Quintet
BBQ BBQ 003 T10
Duration: 0m25s
Bach: Prelude and Fugue in F (The Well-Tempered Clavier, Book 1)
Andras Schiff (piano)
Bach: DECCA 414 388-2, CD1 Tr 11
Duration: 2m16s
Earl Hines and Billy Taylor: Sweet Lorraine (Burwell/Parish)
Jazz Piano LP: RCA PL 42105 S1 B5
Duration: 5m18s
Janacek: The Cunning Little Vixen
The Forester ...... Thomas Allen
The Frog ...... Piers Lawrence
Orchestra of the Royal Opera House, Covent Garden
Simon Rattle (conductor)
The Cunning Little Vixen: EMI CDS 7 54212-2, CD2 Trs 12-14
Duration: 4m50s
Schubert: Piano Trio in B flat, D898 (1st mvt, Allegro moderato)
Florestan Trio
Schubert: HYPERION CDA 67273 Tr 1
Duration: 3m59s
Mahler: Symphony No 5 (2nd mvt: Stürmisch bewegt, excerpt)
New Philharmonia Orchestra
John Barbirolli (conductor)
Mahler: EMI 5 66910-2 Tr 2
Duration: 4m17s
Ella Fitzgerald and Oscar Peterson: How long has this being going on? (George and Ira Gershwin)
Ella and Oscar: PABLO J33J-20030 Tr 2
Duration: 4m56s
Puccini: Dunque è proprio finita (La boheme - love duet from the end of Act 3)
Rodolfo ...... Luciano Pavarotti
Mimi ...... Mirella Freni
Marcello ...... Rolando Panerai
Musetta ...... Elizabeth Harwood
Berlin Philharmonic
Herbert von Karajan (conductor)
La bohème: DECCA 421 245-2 Tr 7
Duration: 6m7s
Jimmy Scott: My Foolish Heart (Young/Washington)
All The Way: FRANCE WE 7599-26985-2 Tr 7
Duration: 3m51s
Keith Jarrett: Time on my hands (Youmans/Adamson/Gordon)
The Carnegie Hall Concert: ECM 985 6224, CD2 Tr 10
Duration: 6m7s.