Main content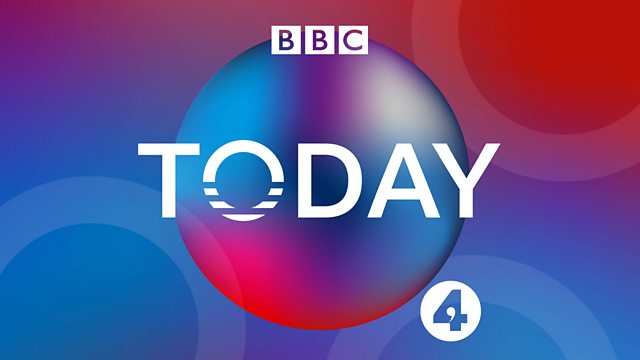 09/07/2009
With Evan Davis and Sarah Montague. Including Sports Desk; Weather; Thought for the Day; Yesterday in Parliament.
Presented by Evan Davis and Sarah Montague.
Nick Davies discusses the Guardian's investigation into allegations of phone hacking by News of the World journalist.
James Robbins reports on the latest from the G8, where there has been disagreement between the industrialised G8 nations and newer economies.
Dr Chris Elliott explains the findings of a new RAC Foundation report involving private clamping companies.
Dr Paul Chirico, senior tutor at Fitzwilliam College Cambridge, discusses poet John Clare's passion for the environment.
London Mayor Boris Johnson says he is worried the EU will strangle the City of London if new directives on regulation within the financial sector are implemented in their current form.
Economists Professor Tim Congdon and Liam Halligan discuss if quantitative easing is good for the UK economy.
Thought for the Day with Reverend Dr Giles Fraser, Vicar of Putney.
Correspondent Ian Pannell reports from Afghanistan where he is with US troops who are fighting in Helmand. Lib Dem Nick Clegg discusses the government's tactics in Afghanistan.
Media correspondent Torin Douglas and broadcaster Andrew Neil discuss whether phone hacking has become commonplace in modern journalism.
Political editor Nick Robinson and former Home Secretary Charles Clarke discuss whether Andy Coulson, who was the News of the World editor at the time of the scandal, should be held responsible.
Environment analyst Roger Harrabin and Energy and Climate Change Secretary Ed Miliband consider whether G8 nations and emerging economies should focus on improving energy efficiency and decarbonising energy supply.
Is the language that politicians and policy makers use clear or confusing? Columnist Matthew Parris and linguistics expert Professor David Crystal discuss.
What is it about gangster films that make them so popular? Editor of Sight & Sound magazine Nick James and Erwin James, a writer and former prisoner, discuss how gangsters would like best to be represented on screen.
Will scientists be able to predict all details of an organism just from understanding the genome? Professor Lewis Wolpert and Dr Rupert Sheldrake, consider the predictive power of genetics.
The World Paper and Comb Championship are to take place at Stonehaven Folk Festival. Previous winner Bob Kibble explains the appeal and shows off the skills that made him a world champion.
Last on
Broadcast