Main content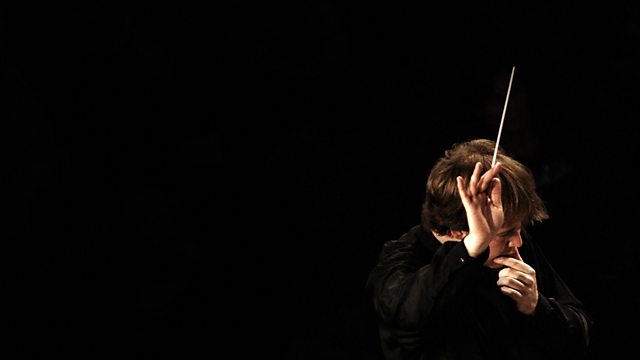 CBSO/Andris Nelsons
Ian Skelly presents the CBSO under Andris Nelsons. Haydn: Nelson Mass (with soloists Carolyn Sampson, Hilary Summers, Ed Lyon, Graeme Broadbent). Strauss: Ein Heldenleben.
Presented by Ian Skelly.
In a concert given at Symphony Hall, Birmingham, young Latvian conductor Andris Nelsons closes his first season as conductor of the City of Birmingham Symphony Orchestra. The programme features a work by Richard Strauss - his epic, semi-autobiographical tone poem Ein Heldenleben, in which the composer charts his marriage, his battles with his critics and his own earlier artistic creations.
It is preceded by Haydn's most famous mass - named for a great hero - which incorporates the sounds of war and where, like Strauss, the composer pleads for peace - Dona Nobis Pacem - that eventually arrives.
Carolyn Sampson (soprano)
Hilary Summers (contralto)
Ed Lyon (tenor)
Graeme Broadbent (bass)
City of Birmingham Symphony Orchestra
Andris Nelsons (conductor)
Haydn: Nelson Mass
Strauss: Ein Heldenleben
Followed by songs from Broadway musicals sung by Kim Criswell and Brent Barrett, with the BBC Concert Orchestra conducted by John McGlinn.