Main content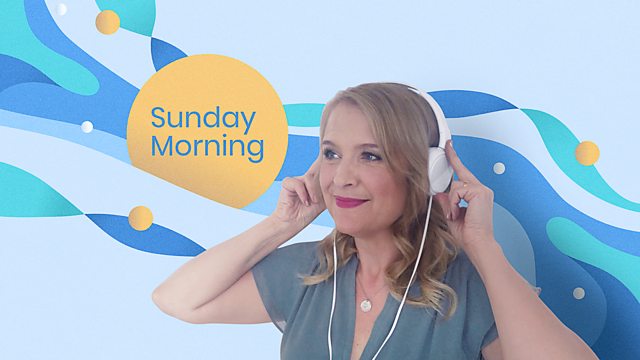 Parody
Iain Burnside presents a variety of musical borrowing and imitation, including Mozart, Dudley Moore, Chabrier and Bartok. Composer and pianist Richard Sisson is the guest.
With Iain Burnside.
From wicked satire to respectful homage, Iain presents an assortment of musical borrowing and imitation that embraces Mozart, Dudley Moore, Chabrier and Bartok. Composer and pianist Richard Sisson is the guest.
Hahn: A Chloris
Susan Graham (mezzo)
Roger Vignoles (piano)
Sony 60168 Tr 1
Duration: 2m57s
Bach: English Suite in F/Prelude
Safri Duo
Chandos 9339 Tr 1
Duration: 4m27s
Mozart: Ah scostati; Smanie implacabili (Così fan tutte)
Rosa Mannion (soprano)
English Baroque Soloists
John Eliot Gardiner (conductor)
Archiv 4378292, CD1 Trs 23, 24
Duration: 3m08s (1m15s; 1m53s)
Mozart: Ein musikalischer Spass, K522
Wiener Kammerensmble
Denon CO75200 Tr 10
Duration: 4m41s
Joyce Grenfell: Fan
Joyce Grenfell (voice)
EMI CDG02058 Tr 12
Duration: 57s
Britten: O grim-looked night; O Wall, full often hast thou heard my moans (A Midsummer Night's Dream)
Owen Brannigan (Bottom)
Kenneth Macdonald (Flute)
Helen Watts (Hippolyta)
London Symphony Orchestra
Benjamin Britten (conductor)
LONDON 425 663-2, CD2 Trs 14, 15
Duration: 4m05s (1m52s; 2m13s)
Dudley Moore: Little Miss Britten
Dudley Moore (voice and piano)
Beyond the Fringe Soundtrack EMI 854045, CD1 Tr 9
Duration: 2m1s
Clemens Non Papa: Agnus dei (Mass Ecce quam bonum)
Brabant Ensemble
Stephen Rice (conductor)
Signum SIGCD 045 Tr 22
Duration: 6m15s
Kit and the Widow: Swansong, Kit and the Widow
CRC 1107 2, CD1 Tr 13
Duration: 3m28s
Arvo Part: Cantus in Memory of Benjamin Britten
Royal Scottish National Orchestra
Neeme Jarvi (conductor)
Chandos 6681 Tr 7
Duration: 6m12s
Ravel: Piano Concerto in G
Krystian Zimmerman (piano)
Cleveland Orchestra
Pierre Boulez (conductor)
DG 449 213-2 Tr 1
Duration 8m34s
William Walton: Jodelling Song
Kit Hesketh-Harvey (reader)
Southbank Sinfonia
David Corkhill (conductor)
CRC1615-2 Tr18
Duration: 2m48s
Cole Port and Chopin, arr. Harry the Piano: When Cole met the Pole
Harry (piano)
Harry CDBaby 634479392160 Tr 1
Duration: 2m34s
Frank Martin: Adagio and Gigue (Trio on Irish Folktunes)
Greig Trio
Simax PSC 1147 Trs 10, 11
Duration: 5m38s; 5m27s
Bartok: Intermezzo Interrotto (Concerto for Orchestra)
City of Birmingham Symphony Orchestra
Simon Rattle (conductor)
EMI 2150372 Tr 12
Duration: 4m25s
Waldteufel, arr. Tom Cunningham: The Painter's Eye: The Skating Minister
Laudibus
Mike Brewer (conductor)
Delphian DCD 34060 Tr 14
Duration: 1m32s
Tchaikovsky: Variations on a Rococo Theme
Mischa Maisky (cello)
Orpheus Chamber Orchestra
DG 4543602 Tr 1
Duration: 19m00s.
Folk on Sunday Morning – Sarah Walker introduces five outstanding tracks
Ten reasons to love nostalgic music