Main content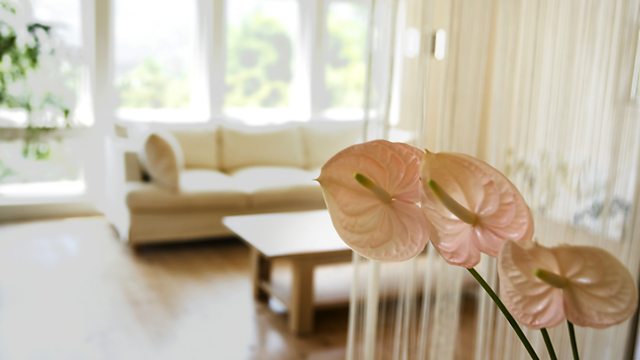 Cut & Splice
Robert Worby presents music from 2009's Cut & Splice festival, with electronic works and sound art inspired by the domestic environment from Alvin Lucier, Aki Onda and Tape That.
Robert Worby reports from 2009's Cut & Splice: Living Rooms festival, from Wilton's Music Hall in London. This festival of electronic music and sound art, co-promoted by Hear and Now and the Sound and Music organisation, features work inspired by and utilising the domestic environment.
Veteran American composer Alvin Lucier brings music which works on the resonant character of a room space, Aki Onda mixes soundscapes recorded on portable cassette and Tape That present their catalogue of sound objects.
Domestic Appliance Audio Research Society (DAARS) (extract) (12:34)
Tape That: Catalogue (extract) (10:32)
Catalogue Number 033 Shake spray and ring too
Catalogue Number 009 Ventilator and feedback
Catalogue Number 078 Mikes on and mikes off
Catalogue Number 106 Mike hits and feedbacks
Catalogue Number 107 Mike in hand with sliding arc
Catalogue Number 037 Dog feedback
Catalogue Number 049 Shellac versus the youth
Catalogue Number 047 Breeze on street
Catalogue Number 54b Doing the rag II
Catalogue Number 112 Street panning
Catalogue Number 099 In the basement
Catalogue Number 088 Walking the bike
Catalogue Number 093 Japanese soup
Christophe Meierhans (samples, mixer, microphones)
Koen Nutters (objects, minidiscs, cds, microphones, mixer)
Package: Robert Worby explores sound installations by Mark Vernon, Brandon LaBelle and Erik Belgum
Aki Onda (extract) (14:41)
Alvin Lucier: Still Lives (26:59)
1. Sunlight Diamond
2. Hammock
3. Barbecue Grill
4. Lamp Shade
5. Two Floor Tiles
6. Ferns
7. Bread Knife
8. Chop Sticks
Performed by Anthony Burr (piano)
With Alvin Lucier (electronics)
More episodes
Previous
You are at the first episode
Stockhausen's Gruppen – What's the Big Deal?