Main content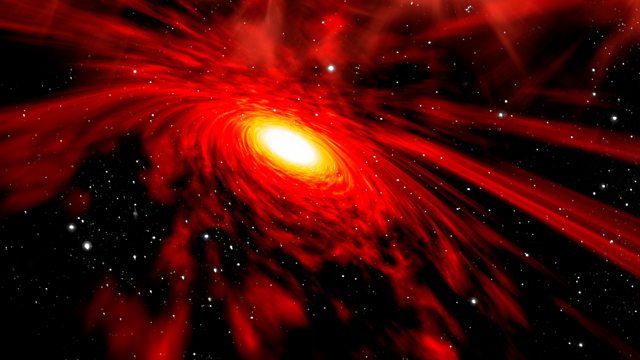 The Host
The Host: Jet Morgan and his crew battle a deadly digitised enemy on a deserted craft. Julian Simpson's adaptation stars Toby Stephens.
Part of BBC Radio 4 Extra's tribute to the remarkable talent of writer and producer Charles Chilton, who died on 2 January 2013 at the age of 95.
Toby Stephens plays Jet Morgan in a 21st-century remake of Chilton's mould-breaking series from 1953, which originally won an audience of 6 million and earned him international recognition.
Jet Morgan and his crew get a distress call from an abandoned freighter. Jet and his comrades must find a way to defeat the vastly superior 'Host'. If they fail, they will not only all perish, but mankind will become a dispensable stepping stone to a new chapter in evolution.
From the original cast, David Jacobs, plays The Host.
First broadcast on BBC Radio 4 in 2009.
Jet ...... Toby Stephens
Doc/Enceladus Control ...... Alan Marriott
Lemmy ...... Jot Davies
Mitch ...... Chris Pavlo
The Host ...... David Jacobs
Edie ...... Jana Carpenter
JJ Andreev ...... Basher Savage
Original music & sound design by David Chilton.
A Goldhawk Essential production for BBC Radio 4.
Radio 4 Extra celebrates the life and work of the pioneering writer producer