Main content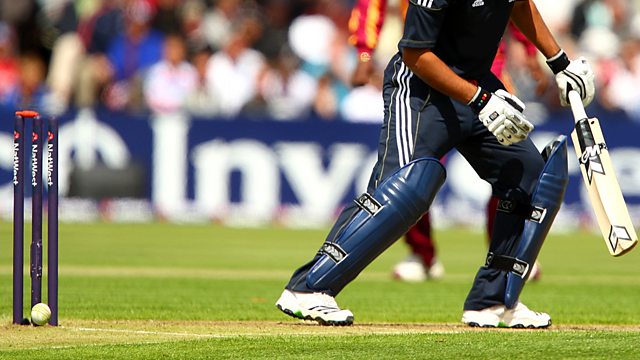 West Indies
Series telling the story of cricket. How the game developed in the West Indies and how it overcame sporting apartheid. Interviewees include Viv Richards and Gary Sobers.
Empire of Cricket looks at the story of the West Indies. This second programme explains how West Indian cricketing heroes have always understood that their achievements on the field could help inspire and define an idea of West Indian identity beyond the boundary.
It reveals how cricket clubs across the Caribbean once operated a kind of sporting apartheid, with whites-only membership. White players alone were allowed to captain the national team. Black players were expected to bowl and field, but only white players were believed to be capable of mastering the skills of batting and captaincy.
But into the 1920s, all-rounder Learie Constantine emerged to challenge this. His exploits on the field, along with those of batsman George Headley, convinced West Indians that political and social change was possible. Frank Worrell finally became the team's first black captain in 1960, just as the Caribbean was about to gain independence from Britain.
The West Indian cricketing story reaches a high point with captain Clive Lloyd in the seventies and eighties. With a fearsome quartet of pace bowlers, including the 'Whispering Death', Michael Holding, and batsmen of genius like Viv Richards, the West Indies became the world's dominant team for twenty years.
The programme concludes with the story of Brian Lara. Lara held most of the world's individual batting records but even his heroic feats at the crease could not arrest a decline in West Indian cricket which seemed to mirror a wider social and economic malaise in the Caribbean.
Includes interviews with cricketers Viv Richards, Gary Sobers, Michael Holding, Clive Lloyd, Everton Weekes, Ian Bishop, Jimmy Adams, Deryck Murray, Colin Croft, David Gower, Tony Greig and Richie Benaud.