Main content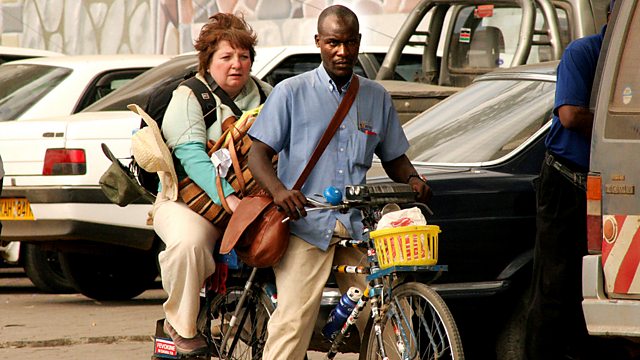 25/06/2009
With Kirsty Lang. Including a review of Taking The Flak, a TV comedy about foreign correspondents, and Mark Johnson and Grandpa Elliott on their musical project, Playing For Change.
Journalists in war zones are in constant danger, not only from bombs and guns but also from upset stomachs, third-world plumbing, bedbugs, bugged beds, their colleagues and their competitors. Taking The Flak is a caustic TV comedy-drama about what happens when a small African war suddenly becomes the centre of global attention, and a team of BBC journalists arrives to cover the conflict. Co-written and co-produced by news journalists and comedy writers, the series stars Martin Jarvis as a senior foreign correspondent, with Doon Mackichan and Mackenzie Crook as two of his production team. Kirsty Lang and Alex Thomson, chief correspondent for Channel 4 News, review the series.
Headlining the Jazz World stage at Glastonbury this Saturday are musicians from Playing for Change, a global collective which aims to use music to improve the lives of individuals in disadvantaged or troubled areas around the world. Kirsty Lang meets the man behind the project, Mark Johnson, and blind Grandpa Elliott, who brings the blues all the way from his home town of New Orleans.
Kirsty Lang and film critic Antonia Quirke review Sunshine Cleaning, a new film by the makers of the indie hit Little Miss Sunshine.
Joy Court, chair of judges for the 2009 Cilip Carnegie Award for children's writing, joins Kirsty Lang to announce this year's winner.
Kirsty Lang pays tribute to American actress Farrah Fawcett, whose death has just been announced.