Main content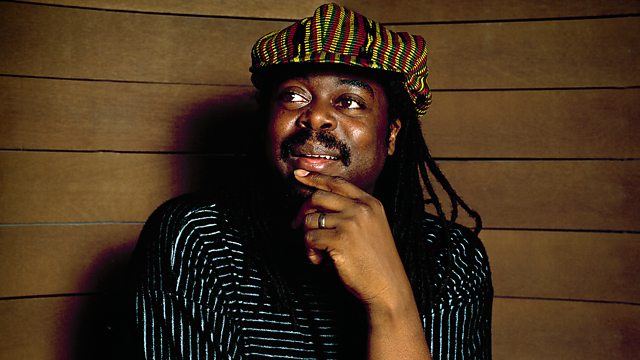 When Courtney Met Chris
Courtney Pine talks to jazz trombonist Chris Barber about his life's work and how his enthusiasm for American blues inspired a new generation of musicians.
Courtney Pine talks to jazz trombonist Chris Barber about his life's work and how his initiative and enthusiasm for American blues music helped provide inspiration for a new generation of British musicians.
Barber has been a professional jazz musician for almost 55 years. Along with the likes of Kenny Ball and Acker Bilk, he was an integral part of the 'trad jazz' boom in the 1950s which swept the dance halls of austere postwar Britain.
However, while others stood still, Barber set about acknowledging the huge debt he and his fellow musicians owed to the legacy of American blues musicians, and engineered tours for artists including Sister Rosetta Tharpe, Muddy Waters, and Champion Jack Dupree. These visits gave emerging players like Eric Clapton and Van Morrison a chance to see their idols, and introduced the true stars of blues to a whole new generation. Van Morrison talks about the impact that Chris made on his music and on the British music scene as a whole, and his belief that Chris' contribution should receive wider recognition.
Andy Fairweather-Low explains how rehearsing with Chris changed his whole appoach to music, and reveals the man's hidden talents as a racing driver. In a newly-discovered interview, Chris' ex wife, singer Ottilie Patterson, remembers stepping out with Big Bill Broonzy, the pride she felt in being compared to Bessie Smith and how she was chatted up by Muddy Waters, backstage in Croydon.
Archive interviews with Chris' business partner Harold Pendleton reveal the moment when they knew the blues baton had been passed, as thousands of teenage girls rushed into their festival to see The Rolling Stones perform.
Producer: Toby Field
Last on