Main content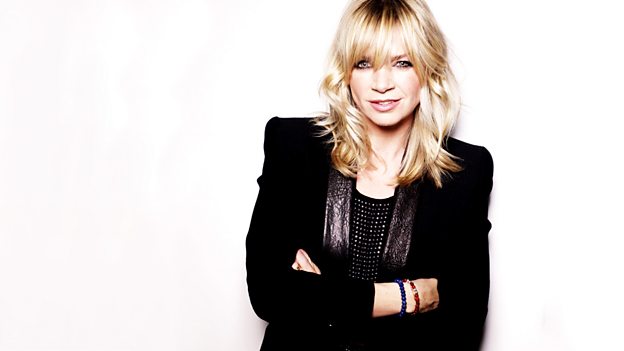 Zoe Ball
With the Saturday Early Breakfast Show.
Zoe joins Radio 2's weekend line-up to present the Saturday Early Breakfast show, after recent stints sitting in for Dermot O'Leary and Ken Bruce.
Each week Zoe has puzzles and difficult questions in Ball of Confusion, plus guest contributors Kirsten O'Brien, Hilary Oliver and Ambrose Heron take turns to round up family events and movies in Here Comes The Weekend.
You can also join the Sleepover Club. It's junior choice for the new millennium. If you've got a houseful of kids camping in the lounge for the weekend, or you're going to be up all night partying with your friends, then you can join. Every week Zoe and Emma Forbes will be inviting a group of members to pick a favourite tune and make a special dedication on Saturday and Sunday mornings.
Available now
There are currently no available episodes