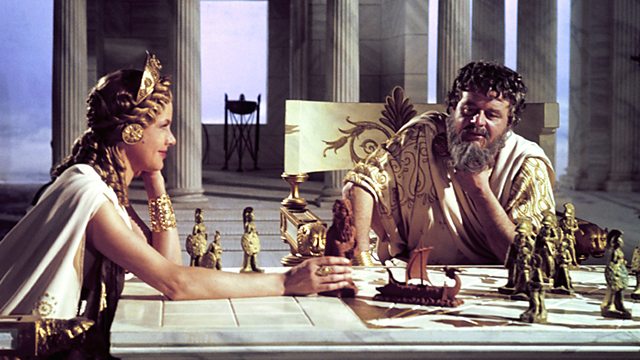 Jason and the Argonauts
Action adventure saga set in Ancient Greece. Jason encounters many a mortal foe in his search for the magical golden fleece, which will restore his father's throne to its rightful owner. Along the way, he wrestles with a multitude of monsters, including a giant living statue and seven sword-wielding skeletons.
Featuring unprecedented stop-motion animation by special effects legend Ray Harryhausen.
Credits
| Role | Contributor |
| --- | --- |
| Jason | Todd Armstrong |
| Hera | Honor Blackman |
| Medea | Nancy Kovack |
| Hercules | Nigel Green |
| Phineas | Patrick Troughton |
| Zeus | Niall MacGinnis |
| Acastus | Gary Raymond |
| Argos | Laurence Naismith |
| Hermes | Michael Gwynn |
| Pelias | Douglas Wilmer |
| Hylas | John Cairney |
| Phalerus | Andrew Faulds |
| King Aeetes | Jack Gwillim |
| Director | Don Chaffey |
| Writer | Jan Read |
| Writer | Beverley Cross |