Main content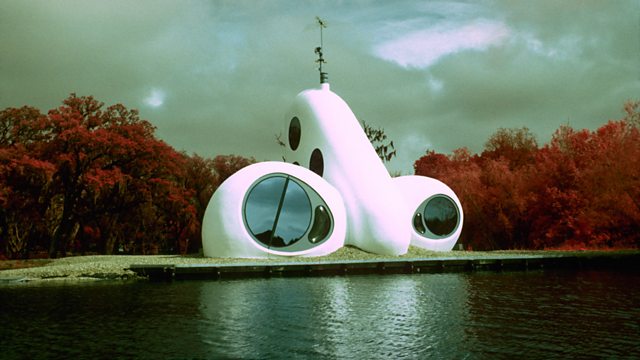 18/06/2009
Lord Puttnam announces this year's Art Fund Prize winner, music from The Proclaimers, Janet Street Porter on two new art exhibitions and a review of WWII film Katyn.
The 2009 winner of The Art Fund Prize
Lord Puttnam announces that The Wedgwood Museum in Stoke-on-Trent is this year's winner of the 100, 000 pound Art Fund Prize for museums and galleries.
The Proclaimers
Craig and Charlie Reid, better known as The Proclaimers, enjoyed huge success in the late '80s with hits including I'm Gonna Be (500 Miles), Letter From America and King of the Road. This week sees the release of their new studio album Notes & Rhymes, so they brought their guitar to the Front Row studio to give us a flavour of their new work.
Radical Nature at the Barbican and Richard Long at Tate Britain
At the Barbican Art Gallery in London, an exhibition, Radical Nature: Art and Architecture for a Changing Planet 1969-2009, involves a number of installations that include foliage, grass and mud. At Tate Britain, Richard Long's exhibition Heaven and Earth features his familiar large flint circles, his mud paintings and photos of the British landscape. Janet Street Porter, Vice-Chair of the Ramblers Association, gives her response to both exhibitions.
Katyn
The Polish film director Andrzej Wajda's father was killed with the 20,000 Polish officers murdered by the Russian secret police in the Katyn forest during the Second World War. His Oscar-nominated feature film Katyn, which includes documentary archive, is being released in the UK. Critic Sarah Crompton gives her response to the film.
Chapters
The Proclaimers

The brothers bring their guitar to the Front Row studio to give us a flavour of their new work.

Duration: 12:38

Art Fund Prize 2009

Lord Puttnam announces this year's winner of the Art Fund Prize for museums and galleries.

Duration: 04:25

Ktyn (Review)

An Oscar nomiated film from Polish director Andrzej Wajda tells his father's story during the Second World War. Critic Sarah Crompton gives her response.

Duration: 04:02

Art From Nature

Reviews of two exhibitions - Radical Nature: Art and Architecture for a Changing Planet 1969-2009 and Richard Long's exhibition Heaven and Earth.

Duration: 07:01