Main content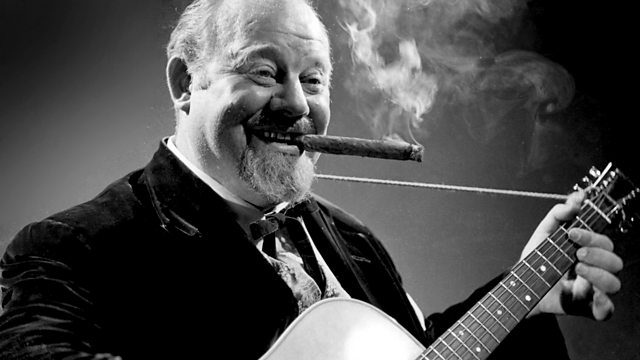 Burl Ives
CP Lee explores the colourful and sometimes divisive career of the American folk music populariser and actor. From June 2009.
Musician and writer CP Lee celebrates the life, career and music of singer and Oscar-winning actor Burl Ives, in the centenary year of his birth.
CP Lee also explores Ives's co-operation in the 1950s with the anti-communist trials held by the House Un-American Activities Committee, and how he informed against his fellow folk musicians, notably Pete Seeger, in order to preserve his film career.
Burl Ives came from Illinois, where he sang folk songs as a child, dropping out of school in the late 1920s to become an itinerant banjo player during the economic depression. By the 1930s he was appearing on radio, singing the songs he made famous, such as Foggy Foggy Dew, The Bluetail Fly and the hobo ballad Big Rock Candy Mountain.
Along with Woody Guthrie, Ives was one of a generation of musicians who were rediscovering American folk music, performing it to politicise their audiences as well as entertain them. Ives was also a talented actor, and during the Second World War he found success in several roles in Broadway productions. Subsequently he won an Oscar for his role in the 1958 film, The Big Country.
Like many other left-wing artists, Ives faced blacklisting in the late 1940s, when he was listed in a McCarthyite publication as having possible communist connections. But Ives survived the House Un-American Activities Committee two years later, by informing against other folk musicians, notably Pete Seeger. In 1993, however, two years before Ives's death, Seeger forgave him and the two were reunited and sang at a benefit concert in New York.
CP Lee explores Ives's rise to fame, his music, and the dilemmas he faced, with the help of veteran American folk singer Julie Felix. They recall the music and the influence of a man whose career spanned more than one troubled period in American history, and who is best remembered today for the songs he recorded for children.