Main content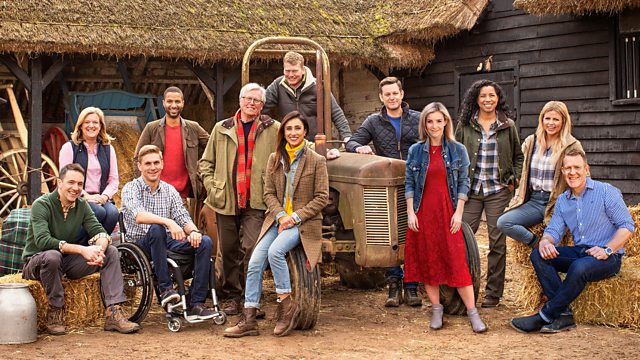 24/05/2009
Rural affairs. Matt Baker and Julia Bradbury examine a new tidal energy scheme, while John Craven investigates whether technology could help us become more self-sufficient.
Matt Baker and Julia Bradbury head for Strangford Lough in Northern Ireland to examine why strong tidal currents make it the perfect location for a tidal energy scheme.
The generator, which is celebrating its first anniversary, now provides power for 1,000 homes. Although initially opposed by conservationists, it has resulted in unprecedented levels of research on seal and porpoise populations as the effects of this renewable energy scheme are monitored. The lough is also rich in shellfish, and Julia helps to cook and catch a seafood platter while Matt takes to a canoe to explore some of Strangford's 120 islands.
Elsewhere, John Craven investigates whether the latest scientific technology could help us feed ourselves if we had to become more self-sufficient in food production and, down on the farm, Adam Henson prepares his rare breed animals to star in a movie blockbuster. Katie
Knapman marks the 50th anniversary of the Paddle Steamer Preservation Society with a journey along Kent's River Medway, plus we see what happened when schoolchildren from Hackney in London travelled to a Pembrokeshire farm to find out how their food is produced.