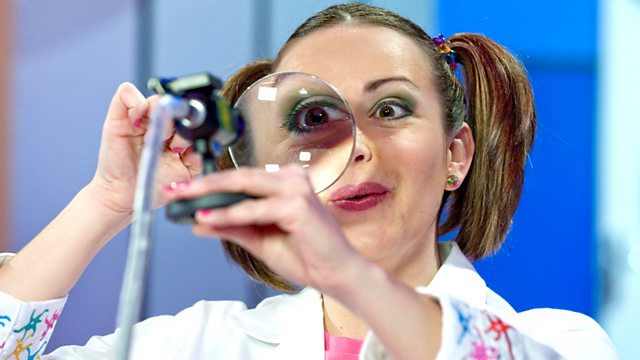 Nina looks at different household inventions and finds out how they work. With the help of her trusty neurons she examines the items to answer children's questions
A pen may be one of the most useful inventions ever, but how does it work? Ross, Toni and Olivia are on a mission to find out. In order to help them answer today's question: How does my pen work? Nina asks lovely Luke, the sight neuron, to help. Ross, Toni and Olivia watch Nina makes an inky mess in her workshop before heading out to see a very tall and spinney invention that uses the same technology.
This episode is all about ball-bearings and if you join us you'll find out how to make your very own chunky marker!
Last on
Credits
| Role | Contributor |
| --- | --- |
| Nina | Katrina Bryan |
| Producer | Yvonne Jennings |
| Producer | Yvonne Jennings |
| Writer | Tracey Hammett |
| Writer | Tracey Hammett |