Main content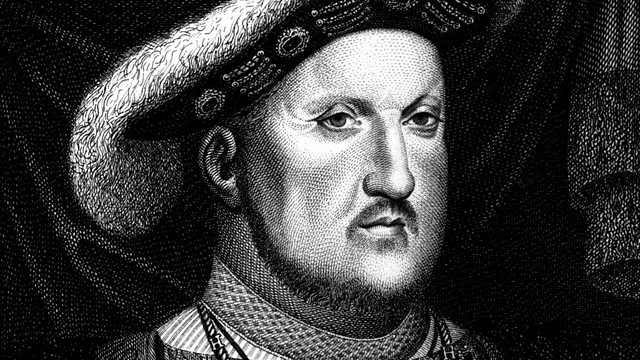 Steven Gunn and Andre Clarke pore over Henry VIII's books, maps and letters exploring his intellectual life. From 2009.
At the British Library Steven Gunn and Andre Clarke pore over his books, maps and letters which reveal a man of keen, curious and disputatious intellect.
The second of five programmes marking the 500th anniversary of the coronation of Henry VIII. Speaking fluent Latin and the author of four books, Henry wasn't a boorish, uncultured tyrant. He was one of the most educated of our monarchs, a Renaissance Man. The historian Dr Steven Gunn from Merton College, Oxford and Dr Andrea Clarke, Curator of the 'Henry VIII: Man and Monarch ' exhibition at the British Library, present us with the unexpectedly studious side of Henry. There is in his psalter, a portrait of him reading, and the young Henry was well versed in poetry, music and religious discourse. He was keen to be seen as a philosopher king, and the notes in the margins of his books reveal how closely he read, and his intellectual striving. His love letters to Anne Boleyn, show a man with a vast vocabulary and a keen sense of amour courtois. We hear too from Prof James Carley, who has catalogued Henry VIII's books - and he had several thousand. And it was his collection of books which is at the centre of what became the British Library.