Main content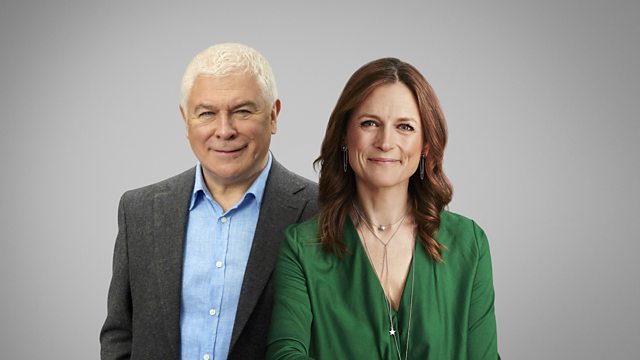 29/05/2009 Ivan Ilic and Grange Park Opera
Presented by Sean Rafferty. With pianist Ivan Ilic playing in the studio, plus Grange Park Opera.
Sean Rafferty presents a selection of music and guests from the arts world.
Including pianist Ivan Ilic, who performs in the studio, previewing his upcoming Wigmore Hall recital. He also talks to Sean about his latest disc release of Debussy preludes.
Plus Grange Park Opera director Wasfi Kani talking about the summer 2009 season, which opens with Bellini's Norma. Its conductor Stephen Barlow talks to Sean, and stars Claire Rutter and Sara Fulgoni perform in the studio.
17:02
HAYDN
La Fedelta Premiata, Hob.28:10
(Sinfonia)
Il Complesso Barocco
Alan Curtis (director)
DHM 88697 32632-2
T1
3:52
17:11
LIVE
CHOPIN, arr. GODOWSKY
Etude in D-flat major
Ivan Ilic (piano)
5'13
17:22
LIVE
BACH, arr. BRAHMS
Chaconne in D minor
Ivan Ilic (piano)
DUR: c.13:30
17:37
ELGAR
Serenade for Strings
Philharmonia Orchestra
Sir Andrew David (conductor)
SIGNUM SIGCD168
T17-19
11:53
17:49
ALBENIZ
Asturias
Xue Fei Yang (guitar)
EMI 370714-2
T1
5:34
17:55
MONTEVERDI
Il Quinto libro de Madrigali (1605) (Che dar piu vi poss'io?)
I Fagolini
Robert Hollingsworth (conductor)
CHAN 0749
T9
2'51
18:03
GERSHWIN, arr. DAVID ARNOLD
Summertime (Porgy and Bess)
Karen Geoghegan (bassoon)
Orchestra of Opera North
Benjamin Wallfisch (conductor)
CHAN 10477
T12
4:31
18:15
LIVE
BELLINI
Norma, Act 1 Scene 1(Casta Diva)
Claire Rutter (Norma)
Jeremy Cook (piano)
7'08
18:30
VERDI
Rigoletto, Act 3 ('Ah, soon, in Heaven')
John Rawnsley (Rigoletto)
Helen Field (Gilda)
ENO Orchestra
Mark Elder (conductor)
CHAN 3030(2)
CD2 T22
3:19
18:34
HANDEL
Oboe Concerto in B-flat major, No.1 (HWV.301)
David Reichenberg (oboe)
The English Concert
Trevor Pinnock (director)
ARCHIV 415 291-2
T8-11
7:58
18:44
HAYDN
String Quartet in F major, Op.17 No.2 (Adagio)
The London Haydn Quartet
HYPERION CDA 67722
CD1 T11
6:29
18:51
HENRY LAWES
Orpheus' Hymn to God
Emma Kirkby (soprano)
Anthony Rooley (theorbo lute)
BIS CD 1734/35
CD4 T20
2'44
18:54
DEBUSSY
La Cathedrale engloutie (Preludes, Book 1)
Ivan Ilic (piano)
PARATY 108.105
T12
5:20