Main content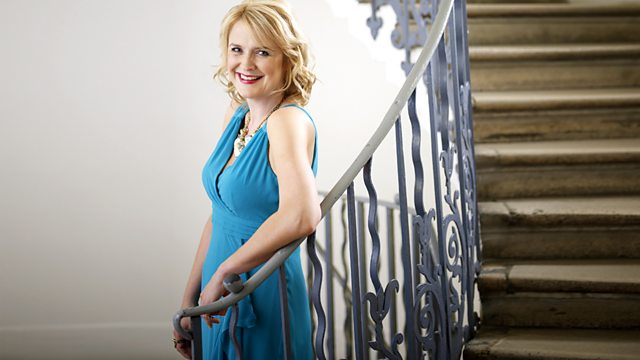 Sarah Walker
With Sarah Walker. Including Beethoven: Symphony No 2 in D. Saint-Saens: Wedding Cake. Handel: Arias (Imeneo; Ariodante; Hercules). Messiaen: Quartet for the End of Time (excerpt).
With Sarah Walker.
10.00am
Beethoven: Symphony No 2 in D, Op 36
Vienna Philharmonic
Simon Rattle (conductor)
EMI 557566-2
10.33am
Saint-Saens: Wedding Cake, Op 76
Soloists of the National Orchestra of France
ERATO 2292-45772-2
10.40am
Handel: Sorge nell'alma mia (Imeneo)
Joyce DiDonato (mezzo-soprano)
Les Talens Lyriques
Christophe Rousset (conductor)
VIRGIN CLASSICS 519038-2
10.45am
Handel: Scherza infida (Ariodante)
Lorraine Hunt Lieberson (mezzo-soprano)
Freiburg Baroque Orchestra
Nicholas McGegan (conductor)
HARMONIA MUNDI 907277
10.53am
Handel: Where shall I fly? (Hercules)
Sarah Connolly (mezzo-soprano)
Symphony of Harmony and Invention
Harry Christophers (conductor)
CORO COR16025
11.01am
Messiaen: Louange a l'eternite de Jesus (Quartet for the End of Time)
Maurice Gendron (cello)
Jean Francaix (piano)
PHILIPS 438 960-2
11.11am
Stravinsky: Suite - Firebird (1919)
Staatskapelle Dresden
Rudolf Kempe (conductor)
BERLIN CLASSICS BC 1097-2
11.31am
Stravinsky: Symphonies of Wind Instruments (1920)
Prague Chamber Harmony
Libor Pesek (conductor)
SUPRAPHON SU 3168-2
11.41am
Bach: Brandenburg Concerto No 6 in B flat, BWV 1051
Camerata of the 18th Century
Konrad Hunteler (conductor)
MDG 311 0746-2.