Main content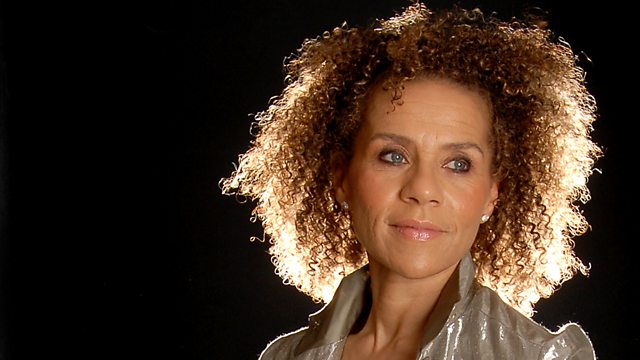 Chi-chi Nwanoku
Chi-chi Nwanoku introduces Radio 3 listeners' requests, including works by Schubert, Petrassi, Coltrane and Martinu - plus a guest request from fellow double bassist Lynda Houghton.
Chi-chi Nwanoku introduces a varied selection of Radio 3 listeners' choices, including works by Schubert, Petrassi, Coltrane, Ravel, Martinu and Brahms.
The guest is fellow double-bassist Lynda Houghton, who requests a work by Ravel and the voice of French soprano Regine Crespin.
Playlist:
Fibich: A Night at Karlstein, Op 26
Prague Radio Symphony Orchestra
Frantisek Vajnar (conductor)
SUPRAPHON - SU31972, Tr 4
Martinu: Half-Time
Brno State Philharmonic Orchestra
Petr Vronsky (conductor)
SUPRAPHON SU30582, Tr 16
Josquin Desprez: La deploration de Johannes Ockeghem (Nymphes des Bois)
New London Choir
James Wood (conductor)
AMON RA CDSAR24, Tr 13
Goffredo Petrassi: Concerto No 3 for orchestra (Recreation Concertante)
BBC Symphony Orchestra
Zoltan Pesko (conductor)
WARNER FONIT 8573832742, Tr 5
Schubert: Fischerweise
Gerard Souzay (baritone)
Jacqueline Bonneau (piano)
DECCA 440 065 2, Tr 12
Berwald: Konzertstuck for bassoon and orchestra
Patrik Haakansson (bassoon)
Gavle Symphony Orchestra
Petri Sakari (conductor)
NAXOS 8.555370, Tr 2
John Coltrane: Giant Steps
Rino Vernizzi (bassoon)
Gianluca Renzi (bass)
Giampaolo Ascolese (drums)
Arts Music 47644
Ravel: Asie; La flute enchante; L'indifferent (Sheherazade)
Regine Crespin (soprano)
Orchestra Suisse Romande
Ernest Ansermet (conductor)
Decca 460 973 2, Trs 7-9
Brahms: String Quintet in F, Op 88
Members of the Berlin Philharmonic Octet
DEUTSCHE GRAMMOPHON 419 875 2 - Disc 2, Trs 5-7.