Main content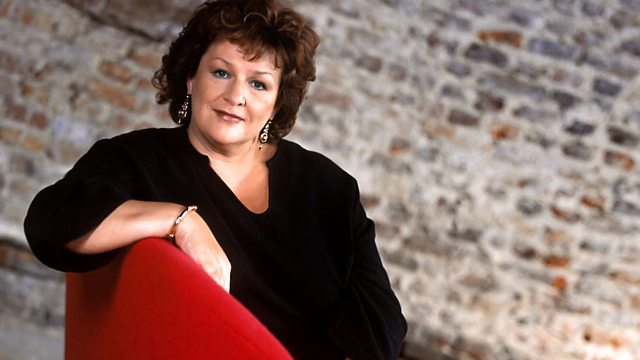 Palestrina
Catherine Bott visits the ancient Italian city of Palestrina in the Apennines to learn more about its most famous son, the 16th-century composer Giovanni Pierluigi da Palestrina.
Catherine Bott travels high into the Apennines to the ancient Italian city of Palestrina to try to discover more about the city's most famous son, the famed 16th-century composer Giovanni Pierluigi da Palestrina. Was he really born in this sleepy Italian mountain-side town?
Playlist:
Palestrina: Missa Papae Marcelli (excerpt)
Tallis Scholars
Peter Phillips (conductor)
GIMELL GIMSE401, Tr 5
Palestrina: Salve Regina
Ensemble Vocal Regional de Champagne-Ardenne
Francoise Lasserre
PIERRE VERANY PV794041, Tr 2
Vinders: O mors inevitabilis
Obsidienne
Emmanuel Bonnardot (conductor)
CALLIOPE CAL9305, Tr 16
Dufay: Ut Queant Laxis (a hymn revised by de Orto in Rome and still used in services it seems at the time that Palestrina was there)
This recording is preceded by the Antiphona: Puer qui natus est
Schola Hungarica
Janka Szendrei (conductor)
HUNGAROTON HCD12951, Tr 13
Palestrina: Motet: Exsultate Deo
Westminster Cathedral Choir
Stephen Cleobury (conductor)
ARGO 410 0052, Tr 1
Palestrina: Madrigal: la ver l'aurora
Andrea Damiani (lute)
Concerto Italiano
Rinaldo Alessandrini (conductor)
TACTUS TC521601, Tr 8
Segue to:
Palestrina: Virgine, tal e terra
The Hilliard Ensemble
Paul Hillier (conductor)
EMI CDS 7490108 CD2, Tr 19
Palestrina: Magnificat
The Choir of New College, Oxford
Edward Higginbottom (conductor)
COLLINS CLASSICS 15092, Tr 2
Palestrina: Hymn: veni creator spiritus
Westminster Cathedral Choir
Martin Baker (conductor)
HYPERION CDA 67353, Tr 11.