Main content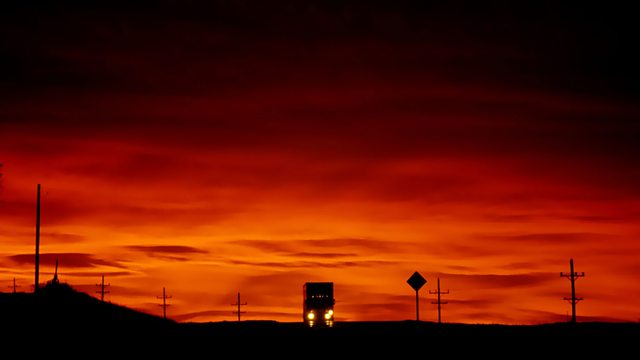 24/05/2009
Music including Dvorak, Bartok, Kodaly, Janacek, Bach, Reubke, Beethoven, Abel, Scheidt, Josquin, A Scarlatti, Bellini, Grieg, Hess, Haydn, Rachmaninov, Mozart, Falla and Turina.
1.00am
Dvorak, Antonin (1841-1904): The Golden Spinning Wheel, Op 109
Swedish Radio Symphony Orchestra
Daniel Harding (conductor)
1.29am
Bartok, Bela (1881-1945): Concerto for orchestra, Sz 116
Swedish Radio Symphony Orchestra
Lionel Bringuier (conductor)
2.09am
Kodaly, Zoltan (1882-1967): Pange lingua
Chamber Choir of Pecs
Istvan Ella (organ)
Aurel Tillai (conductor)
2.22am
Janacek, Leos (1854-1928): Piano Sonata in E flat minor 1.x.1905 (Z ulice - From the street)
Gyorgy Sandor (piano)
2.37am
Bach, Johann Sebastian (1685-1750): Cantata: Siehe zu, dass deine Gottesfurcht nicht Heuchelei sei, BWV 179
Carolyn Sampson (soprano)
Gerd Turk (tenor)
Peter Kooy (bass)
Bach Collegium Japan
Masaaki Suzuki (conductor)
2.53am
Reubke, Julius (1834-1858): Organi Sonata in C minor on Psalm 94
Iain Farrington (organ)
3.00am
Beethoven, Ludwig van (1770-1827): Strin Trio in G, Op 9, No 1
Trio Aristos
3.25am
Abel, Carl Friedrich (1723-1787): Praeludium, Adagio and Allegro (Pieces for viola da gamba solo, K186-212)
Paolo Pandolfo (viola da gamba)
3.38am
Scheidt, Samuel (1587-1654): Alamanda
Vincent van Laar (organ)
Scheidt: Christe, der du bist Tag und Licht
Mario Penzar (organ)
3.48am
Josquin des Prez (c.1440-1521): Missa de Beata Virgine
BBC Singers
Bo Holten (conductor)
4.23am
Scarlatti, Alessandro (1660-1725): Concerto grosso No 1 in F minor
Tafelmusik Baroque Orchestra
Jeanne Lamon (conductor)
4.31am
Fodor, Carolus Emanuel (1759-c.1799): Air du Tonnelier - tempo di menuetto (Petits airs connus varies pour le clavecin ou le pianoforte, Op 3)
Arthur Schoonderwoerd (fortepiano)
4.37am
Bellini, Vincenzo (1801-1835): Aria: Eccomi in lieta vesta...Oh! Quante volte (I Capuleti e i Montecchi)
Adriana Marfisi (soprano)
Oslo Philharmonic
Nello Santi (conductor)
4.48am
Grieg, Edvard (1843-1907): Symphonic dance, Op 64, No 4
Norwegian Radio Orchestra
Goran W Nilson (conductor)
5.00am
Kapp, Vllem (1913-1964): Pohjarannik (The North Coast) - poem for bass soloist, male choir and organ
Aleksander Sarapuu (bass)
Estonian National Male Choir
Andres Paas (organ)
Ants Soots (director)
5.06am
Shostakovich, Dmitry (1906-1975): Elegy for violin and piano (originally for string quartet)
Valdis Zarins (violin)
Ieva Zarina (piano)
5.10am
Hess, Willy (1906-1997): Suite in B flat, Op 45
Desmond Wright (piano)
5.21am
Haydn, Joseph (1732-1809): Symphony No 95 in C minor, H I 95
Oslo Philharmonic
Marek Janowski (conductor)
5.40am
Contant, Alexis (1858-1918), arr Passmore: Meditation arr for piano trio; La charmeuse
Moshe Hammer (violin)
Tsuyoshi Tsutsumi (cello)
William Tritt (piano)
5.47am
Rachmaninov, Sergey (1873-1943): Pieces for four hands, Op 11
Ruta Ibelhauptiene
Zbignevas Ibelhauptas (piano)
6.01am
Frederick the Great (1712-1786): Sonata in C minor for flute and basso continuo
Konrad Hunteler (flute)
Wouter Moller (cello)
Ton Koopman (harpsichord)
6.11am
Mozart, Wolfgang Amadeus (1756-1791): Gallimathias Musicum, K32
Stavanger Symphony Orchestra
Fabio Biondi (conductor)
6.27am
Rosenmuller, Johann (c.1619-1684): Beatus vir qui timet Dominum
Johanna Koslowsky (soprano)
David Cordier (countertenor)
Wilfried Jochens (tenor)
Stephan Schreckenberger (bass)
Carsten Lohff (organ)
Cantus Koln
Konrad Junghanel (conductor/lute)
6.41am
Schein, Johann Hermann (1586-1630): Canzon in A minor for 5 instruments (Corollarium, Banchetto Musicale - Leipzig, 1617)
Hesperion XX
Jordi Savall (descant viola da gamba/director)
6.45am
Falla, Manuel de (1876-1946): Aria: Vivan los que rien (La vida breve)
Salud ...... Manon Feubel (soprano)
Orchestre Symphonique de Laval
Jacques Lacombe (conductor)
6.51am
Turina, Joaquin (1882-1949): Rapsodia sinfonica for piano and string orchestra, Op 66
Angela Cheng (piano)
Calgary Philharmonic Orchestra
Hans Graf (conductor).