Main content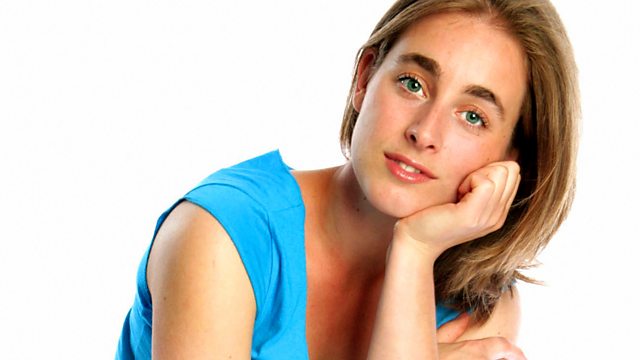 Sara Mohr-Pietsch
With Sara Mohr-Pietsch. Including at 8.30am a Poem for Today, where a contemporary poet reads a new work.
With Sara Mohr-Pietsch.
The complete Breakfast playlist is posted online after the programme has been broadcast.
7:03
RAMEAU
Overture: Les Fetes de Polymnie
Les Talens Lyriques
Christophe Rousset (conductor)
OISEAU-LYRE 455 293-2 T1
7:06
TRADITIONAL Arr. Grainger
Brigg Fair
Robert Johnston (tenor), Monteverdi Choir
John Eliot Gardiner (conductor)
PHILIPS 446 657-2 T2
7:10
GRAINGER
Horkstow Grange ( A Lincolnshire Posy)
Members of the City of Birmingham Symphony Orchestra
Simon Rattle (conductor)
EMI CDC5 56412-2 T9
7:13
MOZART
String Quartet in B flat K458 'Hunt' (1st movt.)
The Musikverein Quartet
DECCA 433 694-2 T1
7:21
CHOPIN
Scherzo No.3 in C Sharp Minor
Nikolai Demidenko (piano)
HYPERION CDA 66514 T4
7:32
WAGNER
Prelude to Act III - Lohengrin
London Classical Players
Roger Norrington (conductor)
EMI CDC5 55479-2 T7
7:35
CHARPENTIER
La Descente d'Orphée aux enfers (Final scene)
Les Arts Florissants
William Christie (conductor)
ERATO 0630-11913-2 T19 & 20
7:40
Bob DYLAN
Ring Them Bells
Andy Sheppard (Saxophone), Joanna MacGregor (piano)
SOUND CIRCUS SC009 T9
7:45
BEETHOVEN
Overture: Egmont
Academy of Ancient Music
Christopher Hogwood (conductor)
OISEAU-LYRE 425 644-2 T1
7:54
ANON. (from Anna Magdalena Notebook)
Willst du dein Hertz mir schenken
John Potter (tenor)
Tragicomedia
Stephen Stubbs (director)
TELDEC 4509 91183-2 T16
8:03
ROSSINI
Overture: La scala di seta
Orpheus Chamber Orchestra
DG 415 363-2 T4
8:10
VERDI
Sanctus (Requiem)
Chorus & Orchestra of La Scala, Milan
Riccardo Muti (conductor)
EMI CDS7 49390-2 D2 T3
8:13
CPE BACH
Rondo in A Major
Mikhail Pletnev (piano)
DG 459 614-2 T4
8:18
VAUGHAN WILLIAMS
Scherzo for String Quintet (1904)
The Nash Ensemble
HYPERION CDA 67382 (D2) T9
8:25
Carlisle FLOYD
The Trees on the Mountains (Susannah)
Kate Royal (soprano)
Orchestra of English National Opera
Edward Gardner (conductor)
EMI 50999 5 68192-2 T4
8:33
POEM FOR TODAY
Alice Oswald
Written sometime between the month of May and May not .....
8:36
ELGAR
Severn Suite
London Symphony Orchestra
Richard Hickox (conductor)
CHAN 90157 (D2) T13 - 17
8:54
HANDEL
The King Shall Rejoice
Monteverdi Choir, English Baroque Soloists
John Eliot Gardiner (conductor)
DECCA 478 1374 D2 T16
9:07
GLASS
Metamorphosis Five
Philip Glass (piano)
SONY SMK 87976 T5
9:13
SIBELIUS
Elegie & Musette (King Christian II Suite)
Gothenburg Symphony Orchestra
Neeme Järvi (conductor)
DG 00289 477 5522 D1 T8 & 9
9:20
TELEMANN
Trio for Viola da Gamba, Obbligato Harpsichord & Continuo TWV42:G6
Paolo Pandolfo (viola da gamba)
Andreas Staier (obbligato harpsichord)
Imke David (viola da gamba)
Jesper Christensen (harpsichord continuo)
DEUTSCHE HARMONIA MUNDI 05472 77169-2 T15 - 18
9:31
BRAHMS
Scherzo in E Flat Minor Op.4
Stephen Kovacevich (piano)
PHILIPS 442 109-2 D1 T4
9:40
PADILLA
Xácara: A la xácara xacarilla
The Harp Consort
Andrew Lawrence-King (director)
HARMONIA MUNDI HMX 2907293 T7
9:49
SOKOLOV, LIADOV & GLAZUNOV
Polka 'Friday'
The Shostakovich Quartet
OLYMPIA OCD 575 T1
9:54
STRAUSS
Beim Schlafengehen (Four Last Songs)
Soile Isokoski (soprano)
Berlin Radio Symphony Orchestra
Marek Janowski (conductor)
ONDINE ODE 982-2 T14