Main content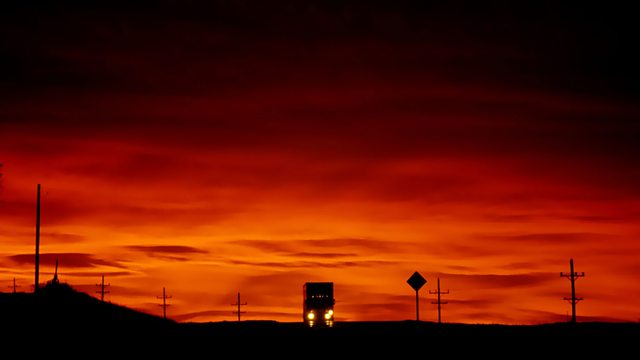 22/05/2009
Music including Beethoven, Vivaldi, Francaix, Debussy, Haydn, Brahms, J Strauss II, Mozart, Glinka, Tchaikovsky, Borodin, Rachmaninov, Rimsky-Korsakov, Stravinsky and Kabalevsky.
1.00am
Beethoven, Ludwig van (1770-1827): Overture (Die Geschopfe des Prometheus/The Creatures of Prometheus, Op 43)
Bergen Philharmonic Orchestra
Philippe Entremont (conductor)
1.06am
Beethoven: Serenade in D for string trio, Op 8
Leopold String Trio
1.37am
Beethoven: Andante in A minor, Op 26 - arr August Gottfried Ritter
Erwin Wiersinga (organ)
1.46am
Beethoven: Concerto No 3 in C minor for piano and orchestra, Op 37
Maria Joao Pires (piano)
Orchestre National de France
Emmanuel Krivine (conductor)
2.22am
Beethoven: Violin Sonata No 2 in A, Op 12, No 2
Mats Zetterqvist (violin)
Mats Widlund (piano)
2.39am
Beethoven: Ah! perfido - scena and aria for soprano and orchestra, Op 65
Rosamund Illing (soprano)
Melbourne Symphony Orchestra
Herbert Esser (conductor)
2.52am
Beethoven: Overture (Fidelio, Op 72b), arr Wenzel Sedlak for wind ensemble
Octophoros
3.00am
Bach, Johann Sebastian (1685-1750): Brandenburg Concerto No 3 in G, BWV 1048
Australian Brandenburg Orchestra
Paul Dyer (conductor)
3.13am
Vivaldi, Antonio (1678-1741): Sonata in D minor Op 1, No 12 (La Folia)
Musica Antiqua Koln
3.22am
Francaix, Jean (1912-1997): Quintet No 1 for wind
Galliard Ensemble
3.43am
Debussy, Claude (1862-1918): Arabesque No 2 arr Nancy Allen for harp
Mojca Zlobko (harp)
3.47am
Haydn, Joseph (1732-1809): String Quartet in B flat, H III 69
Tatrai Quartet
4.10am
Brahms, Johannes (1833-1897): Hungarian Dances
Noel Lee, Christian Ivaldi (pianos)
4.23am
Strauss, Johann II (1825-1899): Overture (Der Zigeunerbaron)
Kitchener-Waterloo Symphony Orchestra
Raffi Armenian (conductor)
4.31am
Telemann, Georg Philipp (1681-1767): Trio No 8 (Essercizii Musici) - for recorder, harpsichord obligato and continuo
Camerata Koln
4.40am
Mozart, Wolfgang Amadeus (1756-1791): Concerto in B flat for bassoon and orchestra, K191
Peter Hanzel (bassoon)
Bratislava Radio Symphony Orchestra
Ondrej Lenard (conductor)
5.00am
Glinka, Mikhail Ivanovich (1804-1857): Overture (Ruslan and Lyudmila)
Trondheim Symphony Orchestra
Arvid Engegaard (conductor)
5.06am
Tchaikovsky, Pyotr Il'yich (1840-1893): Variations in A on a rococo theme for cello and orchestra, Op 33
Bartosz Koziak (cello)
Polish Radio Orchestra
Andrzej Mysinski (conductor)
5.27am
Borodin, Alexander (1833-1887) compl Glazunov: Symphony No 3
Vancouver Symphony Orchestra
Bramwell Tovey (conductor)
5.46am
Rachmaninov, Sergey (1873-1943): Six Moments musicaux, Op 16
Lazar Berman (piano)
6.16am
Rimsky-Korsakov, Nikolai (1844-1908): Concert fantasia on two Russian themes for violin and orchestra, Op 33
Valentin Stefanov (violin)
Orchestra 'Symphonieta' of the Bulgarian National Radio
Stoyan Angelov (conductor)
6.35am
Stravinsky, Igor (1882-1971): Mass for chorus and wind instruments
San Francisco Symphony Chorus and Orchestra
Michael Tilson Thomas (conductor)
6.53am
Kabalevsky, Dmitri (1904-1987): Overture (Colas Breugnon)
Edmonton Symphony Orchestra
Uri Mayer (conductor).