Main content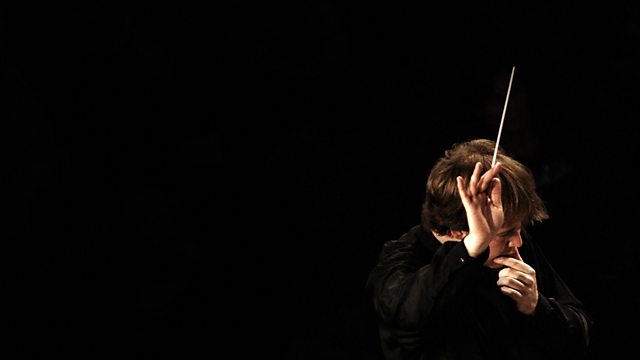 Raga Mela
Catherine Bott presents the BBC Concert Orchestra in Raga Mela, combining Indian sounds with Western ones. Plus choral music using Shakespeare poetry, with the Phoenix Bach Choir.
Catherine Bott presents a concert given at the Royal Festival Hall in London by the BBC Concert Orchestra, featuring Raga Mela, a multi-cultural programme blending sounds of India with the spirit of the West.
Raga Mela is a celebration of the ancient tradition of raga as seen through the eyes of a Western symphonic orchestra, with the help of Indian instruments including the tabla and the sitar. The event features classic Bollywood songs alongside newly-composed pieces by Kuljit Bhamra, Richard Glover, Matthew Sergeant, Charlie Usher and Graham Ross.
Kavita Krishnamurti Subramaniam (Bollywood playback singer)
Kuljit Bhamra (tabla and artistic director)
Jonathan Mayer (Sitar)
Kartik Raghunathan (violin/vocals)
360 primary school children from Ealing and Harrow
24 young people forming a BBC CO Learning project 'Fusion Group'
Fraser Trainer (director)
BBC Concert Orchestra
Robert Ziegler (conductor)
A selection of pieces from the concert:
Kuljit Bhamra: Raga Mela
Charlie Usher: Rasafeh from the Air
Graham Ross: The saffron hour
Mandala (raga recital)
Song: Yeh Dil Sun Raha Hai (Khamoshi) arr Martin Williams
Song: Ichak dana (Shree 420) arr Graham Ross
Takita 72: Fusion Group
Matthew Sergeant: turrell
Richard Glover: Malkans
Improvisation: Thumri
Song: Kaahe Chhed Mohe (Devdas) arr Martin Ward
Song: Dola re Dola (Devdas) arr Robert Ziegler
Song: Eena meena deeka (Aasha) arr Graham Ross
Followed by a focus on music inspired by verse as part of Radio 3's Poetry Season. Including a selection of choral pieces using Shakespeare's poetry, performed by an American group, the Phoenix Bach Choir, conducted by Charles Bruffy.
Vaughan Williams: Three Shakespeare Songs: Full Fathom five; The cloud-capp'd towers; Over hill, over dale
CHANDOS – CHSA 5031