Main content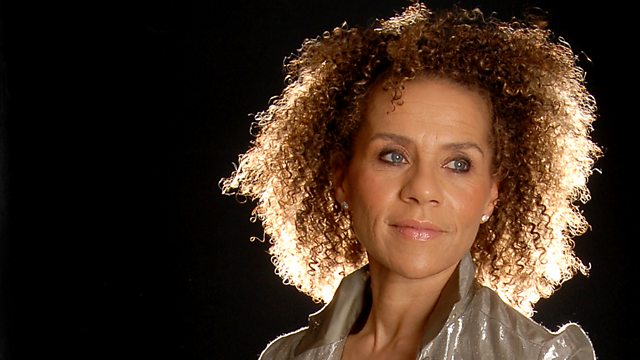 Chi-chi Nwanoku
Chi-chi Nwanoku introduces a selection of Radio 3 listeners' requests, including works by Amy Beach, Sally Beamish, Elisabeth Lutyens and Nadia Boulanger.
Chi-chi Nwanoku introduces a series of choices featuring some of music's greatest female composers and performers. Among the choices are works by Amy Beach, Nadia Boulanger, Elisabeth Lutyens, Sally Beamish and Louise Farrenc, plus settings by Copland of poetry by Emily Dickinson.
Playlist:
Amy Beach: Kyrie; Gloria (Grand Mass In E flat)
Margot Law (soprano)
Martha Remington (mezzo-soprano)
Ray Bauwens (tenor)
Joel Schneider (baritone)
Stow Festival Chorus and Orchestra
Barbara Jones (conductor)
ALBANY TROY179, Trs 1-2
Copland: Nature, The Gentlest Mother; There Came A Wind Like A Bugle; Why Do They Shut Me Out Of Heaven; The World Feels Dusty; I Felt A Funeral In My Brain; I've Heard An Organ Talk Sometimes; Going To Heaven!; The Chariot (12 Poems Of Emily Dickinson)
Barbara Bonney (soprano)
Andre Previn (piano)
DECCA 4555122
Sally Beamish: The Day Dawn
Swedish Chamber Orchestra
Ola Rudner (conductor)
BIS CD1161
Nadia Boulanger: Two Pieces for cello and piano
Roland Pidoux (cello)
Emile Naoumoff (piano)
MARCO POLO 8223636, Trs 15 and 16
Elisabeth Lutyens: Lament of Isis on the Death of Osiris
Jane Manning (soprano)
NMC NMCD011, Tr 20
Raff: Reunited In Death (Symphony No 5, Op 177 - Lenore)
London Philharmonic Orchestra
Bernard Herrmann (conductor)
UNICORN UKCD2031, Tr 4
Schubert: Lied der Anna Lyle
Marie McLaughlin (soprano)
Graham Johnson (piano)
HYPERION CDJ33013, Tr 9
Louise Farrenc: Nonet in E flat for flute, oboe, clarinet, horn, bassoon, violin, viola, cello and double bass, Op 38
Consortium Classicum
DIVOX CDX29205, Trs 1-4.