Main content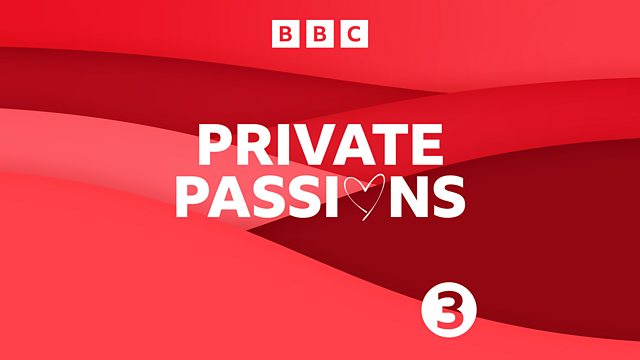 Fleur Adcock
Michael Berkeley meets poet Fleur Adcock, whose musical choices include songs by Purcell, Britten, Weill and Bessie Smith, two pieces of choral music and Janacek's Sinfonietta.
Michael Berkeley meets award-winning poet Fleur Adcock, who was born in New Zealand but has spent most of her adult life in the UK. Words feature prominently in her musical choices, which include songs by Purcell, Britten, Kurt Weill and Bessie Smith, two pieces of sacred choral music and the opening brass fanfare from Janacek's Sinfonietta.
Playlist:
M Berkeley The Wakeful Poet (Music from Chaucer) (pub OUP)
Beaux-Arts Brass Quintet
BBQ BBQ 003, Tr 10
Duration: 00m25s
Purcell: Nymphs and Shepherds
Manchester School Children's Choir
Halle Orchestra
Hamilton Harty (conductor) (rec 1929)
Two Way Family Favourites EMI CDEM 780377-2 CD2, Tr 9
Duration: 03m14s
Bessie Smith: Nobody Knows You When You're Down and Out
With Ed Allen (cornet)
Clarence Williams (piano)
Cyrus St Clair (tuba) (rec 1929)
Bessie Smith CLASSICS 897, Tr 16
Duration: 02m56s
Britten: Dirge (Serenade for tenor, horn and strings)
Peter Pears (tenor)
Barry Tuckwell (horn)
London Symphony Orchestra
Benjamin Britten (conductor)
Britten LONDON 436 395-2, Tr 5
Duration: 03m44s
Kurt Weill: Mack the Knife (The Threepenny Opera) (Recorded September 28, 1955)
Louis Armstrong and his All-Stars
Mack the Knife NAXOS CD 8.120831, Tr 20 (in on music 00m03s)
Duration: 03m17s
Gillian Whitehead: Hinetekakara
Richard Nunns (taonga puoro)
Tuhonohono:
Ashley Brown (cello)
Ben Hoadley (bassoon)
Ingrid Culliford, Alexa Still (flutes)
Panuke kit e rangi ATOLL ACD 107, Tr 3
Duration: 04m40s
Gace Brule: A la doucour de la bele seson
Margaret Philpot (alto)
Music for the Lion King HELIOS CDH55292, Tr 3
Duration: 04m52s
Monteverdi: Nisi Dominus (Vespers of 1610)
Taverner Consort, Choir and Players
Andrew Parrott (conductor)
Monteverdi EMI CDS 7470788 CD1, Tr 13
Duration: 04m49s
Janacek: Sinfonietta (1st mvt, Allegretto: Fanfare)
Philharmonia Orchestra
Simon Rattle (conductor)
EMI 566980-2, Tr 1 (begins 00m04s)
Duration: 02m19s
Faure: In Paradisum (Requiem, Op 48)
Choir of St John's College, Cambridge
Stephen Cleobury (organ)
Academy of St Martin in the Fields
George Guest (conductor)
DECCA CD 436 486-2 CD1, Tr 7
Duration: 03m40s.
Last on
Broadcast