Main content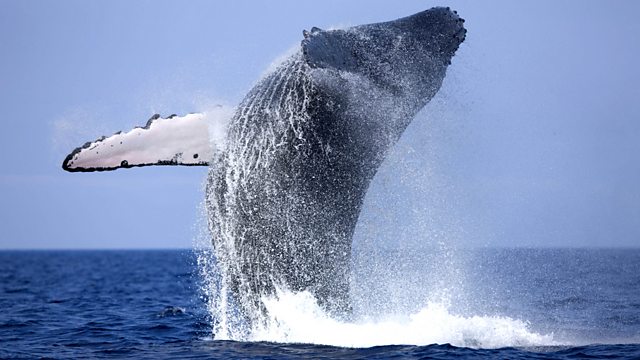 The Whale - A History
Melvyn Bragg and guests discuss the evolutionary history of the whale, examining how this leviathan of the deep evolved from a small land-based mammal with cloven hoofs.
Melvyn Bragg and guests Steve Jones, Bill Amos and Eleanor Weston discuss the evolutionary history of the whale. The ancestor of all whales alive today was a small, land-based mammal with cloven hoofs, perhaps like a pig or a big mole. How this creature developed into the celebrated leviathan of the deep is one of the more extraordinary stories in the canon of evolution. The whale has undergone vast changes in size, has moved from land to water, lost its legs and developed specialised features such as filter feeding and echo location. How it achieved this is an exemplar of how evolution works and how natural selection can impose extreme changes on the body shape and abilities of living things. How the story of the whales was pieced together also reveals the various forms of evidence - from fossils to molecules - that we now use to understand the ancestry of life on Earth.Steve Jones is Professor of Genetics at University College London; Eleanor Weston is a mammalian palaeontologist at the Natural History Museum, London; Bill Amos is Professor of Evolutionary Genetics at Cambridge University.
Featured in...
Browse the Prehistoric era within the In Our Time archive.

Scientific principles, theory, and the role of key figures in the advancement of science.

Popular culture, poetry, music and visual arts and the roles they play in our society.