Main content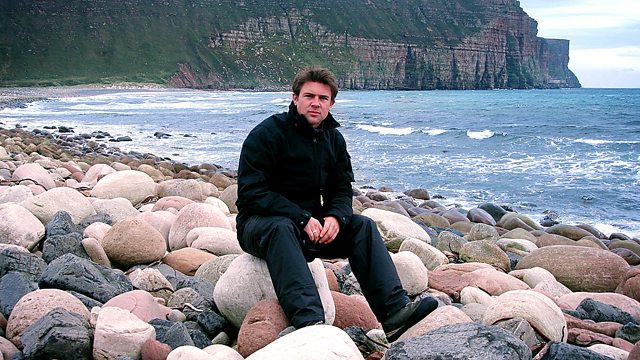 Owen Sheers explores six works of poetry set in the British landscape. He looks at Sylvia Plath's Wuthering Heights, inspired by her time in the Yorkshire moors.
Poet and author Owen Sheers presents a series in which he explores six great works of poetry set in the British landscape. Each poem explores a sense of place and identity across Britain and opens the doors to captivating stories about the places and the lives of the poets themselves.
Sylvia Plath is one of the most popular and influential poets of recent history but her poetry is often overshadowed by her life - the story of her marriage to Ted Hughes, her mental health problems and her tragic suicide at the age of 30. A rich and important area of her work that is often overlooked is the wealth of landscape poetry which she wrote throughout her life, some of the best of which was written about the Yorkshire moors.
Sheers explores this rich seam, which culminated in a poem called Wuthering Heights. It takes its title from Emily Bronte but the content and style is entirely Plath's own remarkable vision of the forbidding Pennine landscape.
Sheers visits the dramatic country around Heptonstall where the newly-married Plath came to meet her in-laws, a world of gothic architecture and fog-soaked landscapes, where the locals have a passion for ghost stories that connect directly with the tales that were told in the kitchen of the Bronte parsonage. His journey eventually leads out onto the high moors and the spectacular ruin known as Top Withens. Here amongst the wind and sheep 'where the grass is beating its head distractedly', Plath found the material for some of her most impressive writing.
Credits
| Role | Contributor |
| --- | --- |
| Presenter | Owen Sheers |
| Executive Producer | Fiona Morris |
| Producer | Rupert Edwards |
| Director | Rupert Edwards |