Main content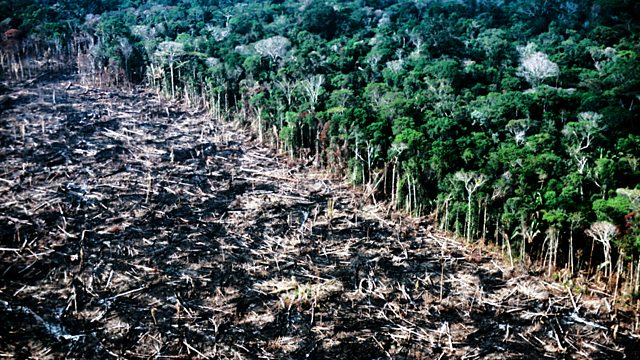 Whose Amazon Is It Anyway?
How the climate change debate and arguments surrounding the protection of the Amazon rainforest are playing out in Brazil.
In negotiations for the global climate change deal due to be sealed at the UN conference in Copenhagen at the end of 2009, a key issue will be the system of financial incentives to reward developing countries that succeed in reducing the rate of deforestation.
This implicitly recognises tropical forests - especially the Amazon, biggest of them all - as part of the common global heritage, and in Brazil this can play into long-standing and widely-believed fears of an international plot to wrest sovereignty of the forest from the Brazilian nation, for financial and strategic ends.
The sensitivity of this issue was shown by the furore over Johan Eliasch's acquisition of a large area of forest and the perception that through the Cool Earth website, sovereign Brazilian territory is in effect being sold online. The fears have been further stoked by reports from the Brazilian intelligence service and serving military officers, claiming that the presence of large numbers of international NGOs working in indigenous-controlled frontier areas represents a significant security threat.
Under the Amazon Fund system set up by the Brazilians this year, foreign donations (one billion US dollars anticipated in 2008-2009) linked to reduced deforestation are administered entirely by a committee of Brazilians, aimed at pre-empting claims of 'internationalisation' of the Amazon.
This programme looks at how this debate is playing out in Brazil; on the one hand, deforestation is increasingly seen as a national disgrace that stains the country's global reputation, but on the other is a reluctance to be lectured by interfering foreigners who destroyed their own forests centuries ago.
Last on
Broadcasts

What has happened to the world's coral?