Main content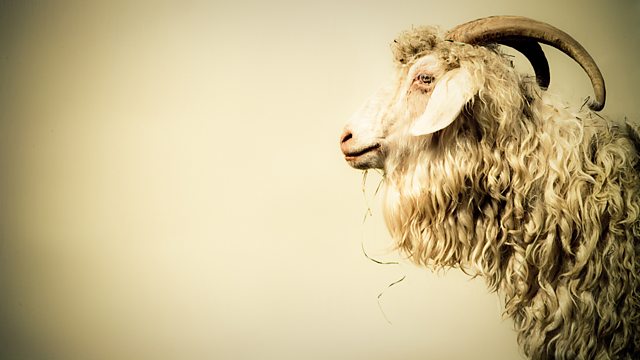 The Great Hargeisa Goat Bubble
Modern Economics explained through boom, bust and the prism of a mythical goat exchange in Somaliland. Starring Hugh Quarshie and Stephanie Flanders and adapted by Julian Gough.
The Great Hargeisa Goat Bubble was the first short story to be published in The Financial Times. Written by the Irish comic writer and blogger on economics, Julian Gough, winner of the BBC National Short Story Prize in 2007, it is that rare thing - fiction which delves into the world of derivatives, arbitrage and futures.
Set in Somaliland, at a moment unspecified, when markets were fully de-regulated, it follows the fortunes of one Dr Ibrahim Bihi, a leading economist and the man who woke up the sleepy goat market of Hargeisa with his 'glorious notion'. Now marooned on a snowy station platform in England, Dr Bihi relates his tale of triumph and tragedy to a young Irish orphan named Jude, and along the way illuminates ideas of profit and loss, boom and bust, securitisation and futures. With the help of the BBC's Economics Editor, Stephanie Flanders, Dr Bihi interprets the mysteries of modern economics and follows the follies of the market to their logical conclusion!
Hugh Quarshie, star of the RSC and famously Ric Griffen in Holby City, plays Dr Bihi and Sam O'Mahony-Adams plays Jude. With Stephanie Flanders as herself.
Adapted by Julian Gough from his story of the same name.
The director is Di Speirs.
Last on