Main content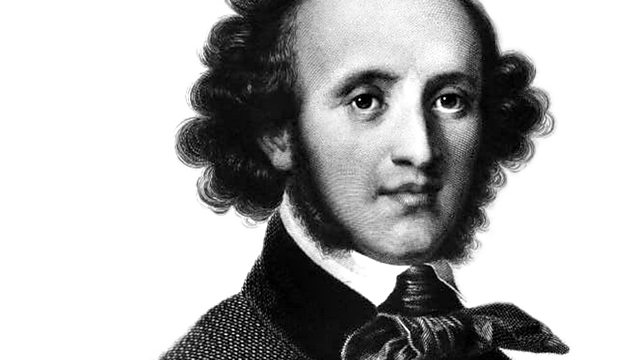 Episode 5
Donald Macleod explores the final years of the Mendelssohns' lives. With Felix's Athalia Overture and Sechs Spruche, Op 79, Nos 1, 4, 5 and 6, and Fanny's Piano Trio.
Donald Macleod explores the life and work of Felix and Fanny Mendelssohn, two sibling prodigies whose lives took very different paths, but whose music had much in common.
He examines the final years of Felix's life, when he struggled to divide his time between professional engagements across Europe and his rapidly expanding family and composing. By 1846, when Fanny finally summoned the courage, without Felix's support, to go ahead and publish her music, she only had a year to live, and Felix couldn't cope with the devastating loss. Within a matter of months he, too, was dead.
Featuring one of Felix's most important sacred works: the string quartet written in the months after Fanny's death and one of his sister's most significant chamber works, written shortly before she died.
Mendelssohn: Sechs Spruche, Op 79 Nos 1, 4, 5, 6
Christine Barratt (soprano)
Joya Logan (contralto)
Kenneth Roles (bass)
Corydon Singers
Matthew Best (conductor)
Helios CDH55268, Trs 7, 10-12
Duration: 6m49s
Mendelssohn: Athalia Overture
Bamberg Symphony Orchestra
Claus Peter Flor (conductor)
RCA RD 87905, Tr 5
Duration: 8m27s
Fanny Mendelssohn: Piano Trio (1st mvt)
Dartington Piano Trio
Hyperion CDA66331, Tr 5
Duration: 10m52s
Mendelssohn: Lauda Sion (Nos 4, 5, 6)
Isabell Muller-Cant (soprano)
Eibe Mohlmann (contralto)
Daniel Sans (tenor)
Philip Niederberger (bass)
Chamber Choir of Europe
Wurtembergische Philharmonie Reutlingen
Nicol Matt (conductor)
Brilliant Classics 99997, CD4 Trs 10-12
Duration: 8m9s
Mendelssohn: String Quartet No 6 in F minor, Op 80 (4th mvt)
Emerson String Quartet
DG 477 5370, CD3 Tr 9
Duration: 5m23s
Mendelssohn: Songs without Words, Op 67 No 6
Luba Edlina (piano)
Chandos CHAN 8948/9, CD2 Tr 12
Duration: 2m38s.
More episodes
Next
You are at the last episode