Main content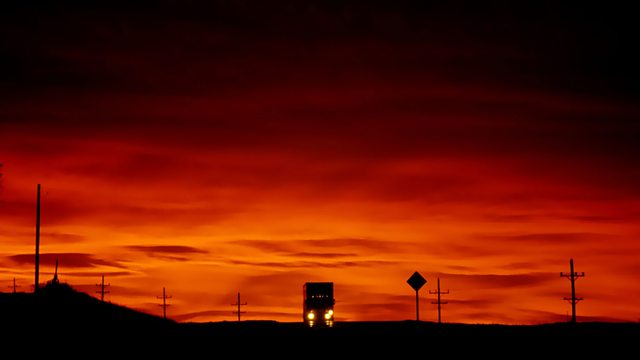 Susan Sharpe
Susan Sharpe presents music, including Telemann, Abel, Dittersdorf, Spohr, Hindemith, Handel, CPE Bach, Bruhns, Poulenc, Purcell, Britten, Elgar, Albeniz, Rossini, Auric and Hummel.
With Susan Sharpe.
1.00am
Telemann, Georg Philipp (1681-1767): Overture in G (Burlesque de Quixotte)
1.20am
Abel, Carl Friedrich (1723-1787): Concerto in E minor for flute and orchestra, Op 6 No 2
1.37am
Dittersdorf, Carl von (1739-1799): Symphony No 3 in G
Karl Kaiser (transverse flute)
La Stagione Frankfurt
Michael Schneider (director)
1.56am
Viotti, Giovanni Battista (1755-1824): Duo concertante in C
Alexandar Avramov, Ivan Peev (violins)
2.02am
Spohr, Louis (1784-1859): Six Deutsche Lieder for soprano, clarinet and piano, Op 103
Jean Stilwell (mezzo-soprano)
Amici Chamber Ensemble
2.24am
Mendelssohn, Felix (1809-1847): Symphony No 1 in B minor for string orchestra
Risor Festival Strings
2.35am
Hindemith, Paul (1895-1963): Sonata for harp
Rita Costanzi (harp)
2.48am
Handel, Georg Frideric (1685-1759): Water Music - Suite in G, HWV350
Collegium Aureum
3.00am
Bach, Carl Philipp Emanuel (1714-1788): Fantasia in C for keyboard, Wq 61 No 6
Andreas Staier (pianoforte)
3.08am
Bruhns, Nicolaus (1665-1697): Alleluja, paratum cor meum
Guy de Mey, Ian Honeyman (tenors)
Max van Egmond (bass)
Ricercar Consort
3.22am
Poulenc, Francis (1899-1963): Mass in G
Elmer Iseler Singers
3.38am
Messiaen, Olivier (1908-1992): Theme and Variations for violin and piano
Peter Oundjian (violin)
William Tritt (piano)
3.47am
Faure, Gabriel (1845-1924): Elegie, Op 24 (arr. for cello and orchestra)
Shauna Rolston (cello)
Edmonton Symphony Orchestra
Uri Mayer (conductor)
3.54am
Marais, Marin (1656-1728): La reveuse; L'arabesque (Suite d'un gout etranger)
Vittorio Ghielmi (viola da gamba)
Luca Pianca (lute)
4.03am
Purcell, Henry (1659-1695): Awake, and with attention hear, Z181
Stephen Varcoe (bass)
David Miller (theorbo)
Peter Seymour (organ)
4.14am
Britten, Benjamin (1913-1976): Choral Dances (Gloriana)
BBC Singers
Stephen Layton (conductor)
4.23am
Vaughan Williams, Ralph (1872-1958): Silence and Music
BBC Singers
Bo Holten (conductor)
4.29am
Vaughan Williams: Romance for viola and piano
Steven Dann (viola)
Bruce Vogt (piano)
4.36am
Lawes, Henry (1596-1662): Suite a 4 in G minor
Concordia
Mark Levy (conductor)
4.43am
Elgar, Edward (1857-1934): Severn Suite for brass band, Op 87
Royal Academy of Music Brass Soloists
5.00am
Chopin, Fryderyk (1810-1849): Impromptu in A flat, Op 29
Krzysztof Jablonski (piano)
5.05am
Albeniz, Isaac (1860-1909): Rapsodia espanola, Op 70
Angela Cheng (piano)
Calgary Philharmonic Orchestra
Hans Graf (conductor)
5.23am
Korngold, Erich Wolfgang (1897-1957): Mein Sehnen, mein Wahnen (Die Tote Stadt)
Brett Polegato (baritone)
Canadian Opera Company Orchestra
Richard Bradshaw (conductor)
5.28am
Kunzen, Friedrich (1761-1817): Overture (Erik Ejegod)
Danish Radio Concert Orchestra
Peter Marschik (conductor)
5.33am
Rossini, Gioachino (1792-1868): Quartet No 6 in F for flute, clarinet, horn and bassoon
Vojtech Samec (flute)
Jozef Luptacik (clarinet)
Frantisek Machats (bassoon)
Josef Illes (french horn)
5.45am
Frescobaldi, Girolamo (1583-1643): Il primo libro delle canzoni (excerpts)
Musica Fiata Koln
Roland Wilson (director)
5.55am
Forqueray, Jean-Baptiste (1699-1782): La Morangis, ou La Plissay - chaconne
Pierre Pitzl, Marcy Jean Bolli (violas da gamba)
Luciano Contini (archlute)
Augusta Campagne (harpsichord)
6.02am
Auric, Georges (1899-1983), arr. Lane: Suite (It Always Rains on Sunday) - film score
BBC Philharmonic
Rumon Gamba (conductor)
6.17am
Mendelssohn, Felix (1809-1847): Hora est for chorus and organ
Denis Comtet (organ)
Radio France Chorus
Donald Palumbo (conductor)
6.26am
Mozart, Wolfgang Amadeus (1756-1791): Overture (Der Schauspieldirektor, K486)
Bergen Philharmonic Orchestra
Ivor Bolton (conductor)
6.32am
Hummel, Johann Nepomuk (1778-1837): Quartet in E flat for clarinet and strings, S78
Martin Frost (clarinet)
Tobias Ringborg (violin)
Ingegerd Kierkegaard (viola)
John Ehde (cello).