Main content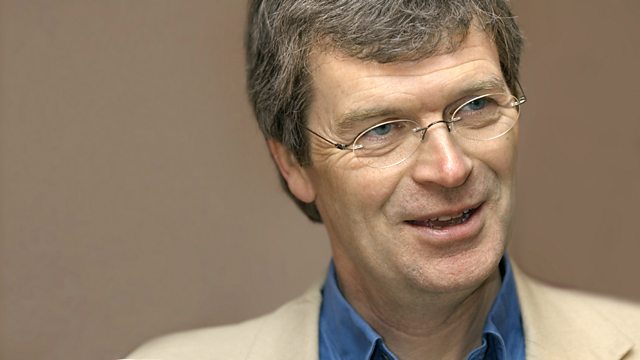 Listener Feedback
Alyn Shipton presents music to add to Jazz Library's recommendations. With music by Dexter Gordon and Gene Krupa, and the late Ian Carr as well an interview with Neil Ardley.
In his regular roundup of suggestions from listeners, Alyn Shipton presents music to add to Jazz Library's recommendations. With essential tracks by Dexter Gordon and Gene Krupa as well as more music by the late Ian Carr. There is also an archive interview with Neil Ardley, one of Carr's long-term musical compatriots.
Playlist:
DISC 1
Title: Dark Eyes
Artist: Gene Krupa Trio
Composer: Trad
Album: Gene Krupa Story
Label: Proper
Number: Properbox 1 CD 3, Tr 7
Personnel: Gene Krupa (drums, leader); Charlie Ventura (tenor saxophone); Teddy Napoleon (piano). 8 March 1945
DISC 2
Title: Blame it on My Youth
Artist: Art Farmer
Composer: Levant/Hayman
Album: Blame It On My Youth
Label: Contemporary
Number: 14042, Tr 1
Personnel: Art Farmer (flugelhorn); James Williams (piano); Rufus Reid (bass), Victor Lewis (drums). Feb
1988
DISC 3
Title: Shiny Stockings
Artist: Karin Krog/Dexter Gordon
Composer: Foster/Hendricks
Album: Some Other Spring
Label: Meantime
Number: MR10, Tr 8
Personnel: Karin Krog (violin); Dexter Gordon (tenor saxophone); Kenny Drew (piano); Niels Henning Ortsed
Pedersen (bass); Espen Rud (drums). Rec 1970
DISC 4
Title: Torso
Artist: Nucleus
Composer: Ian Carr
Album: Solar Plexus/Belladonna
Label: BGO
Number: 566 CD 1, Tr 5
Personnel: Ian Carr, Kenny Wheeler (trumpets); Brian Smith (sopranos, tenor saxophone, flute); Tony Roberts (tenor saxophone, bass clarinet); Karl Jenkins (keyboard); Chris Spedding (guitar); Jeff Clyne (bass); Ron Matthewson (bass guitar); John Marshall (drums); Chris Karan (percussion); Keith Winter, VCS3 synthesiser. Rec: Dec 14/15, 1970
DISC 5
Title: Le dejeuner sur l'herbe
Artist: New Jazz Orchestra, dir Neil Ardley
Composer: Ardley
Album: Impressed 2, with Gilles Peterson
Label: Verve
Number: 982 014-2, Tr 5
Personnel: Ian Carr, Derek Watkins, Henry Lowther, Harry Beckett (trumpets); John Mumford, Mike Gibbs, Derek Wadsworth (trombones); George Smith (tuba); Barbara Thompson, Dave Gelly, Jim Philip, Dick Heckstall-Smith (reeds); Frank Ricotti (vibraphone); Jack Bruce (bass); Jon Hiseman (drums). Sept 1968
DISC 6
Title: No Moon at All
Artist: Brad Mehldau
Composer: Evans, Mann
Album: Day Is Done
Label: Nonesuch
Number: 79910-2, Tr 10
Personnel: Brad Mehldau (piano); Larry Grenadier (bass); Jeff Ballard (drums). 2005
DISC 7
Title: Half Past Late
Artist: Michael Brecker
Composer: Brecker
Album: Time is of the Essence
Label: Verve
Number: 547 8442, Tr 3
Personnel: Michael Brecker (tenor saxophone); Pat Metheny (guitar); Larry Goldings (organ), Bill Stewart (drums). 1999
DISC 8
Title: Hot House
Artist: Tete Montoliu
Composer: Tad Dameron
Album: Hot House
Label: Steeplechase
Number SCCD 37027/28 CD 2, Tr 6
Personnel: Tete Montoliu (piano); NHOP (bass); Tootie Heath (drums). May 1974.