Main content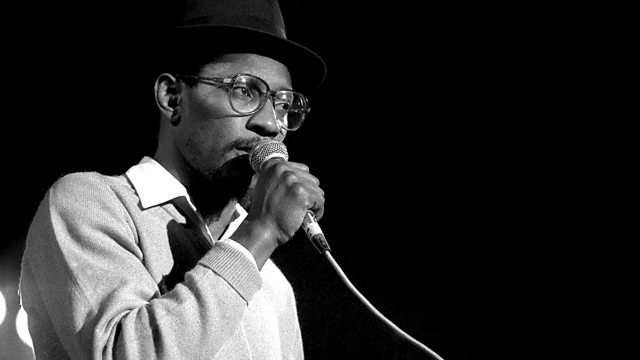 The Keskidee
Alan Dein uncovers the story of the Keskidee in London, Britain's first cultural centre for the black community. From May 2009.
Oral Historian Alan Dein pieces together the remarkable and pioneering story of the Keskidee, Britain's first arts centre for the black community. Founded in the early 1970's and tucked away in a church hall in the backstreets of Islington, London, it forged new ground for a generation of black British poets, actors, artists and directors.
Dub poet Linton Kwesi Johnson was the educational officer at the Keskidee and Bob Marley shot the music video for 'Is This Love?' there. It had its own drama company, artists in residence and was a hub for African and Afro-Caribbean politics and arts, as well as a creative nursery for home-grown talent. It also catered for the needs of local youth and gave a generation of black teenagers a space of their own. But this massively influential cultural centre also has a fascinating earlier history, when it served as a progressive mission hall with a musical pastor and a legendary silver band. Today the building has reverted to being a religious base, housing an African church and a devout and joyous congregation. Dein joins up the hidden history of Gifford Hall which has played host to three different communities, but which, curiously, have much in common.
Producer: Neil McCarthy
First broadcast on BBC Radio 4 in 2009.