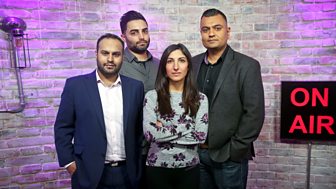 Asian Network Reports
All the news you need to hear
Divya Talwar explores what is being done to tackle the problem of so-called honour crimes

Thousands of men in the UK are living with 'Bigorexia' - a dangerous body image disorder.

Catrin Nye asks why the concept of a caliphate resonates with some young Muslims

Catrin Nye goes overland to Syria with British Muslims risking their lives to deliver aid

The Mayor of Newham, Sir Robin Wales, is on a mission to make his borough British.

Our award winning documentary about mental health in Asian communities

A special report on the revival of temporary marriages among British Shia Muslims.
The challenges facing Muslim soldiers