Main content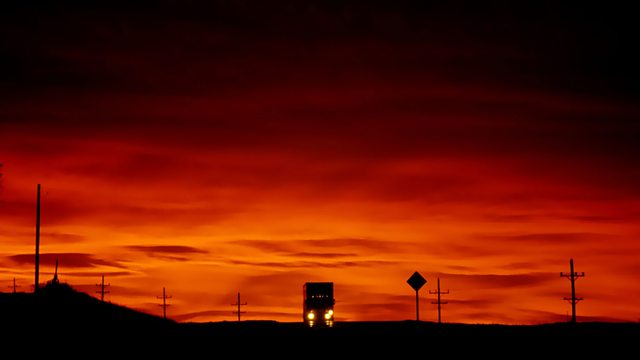 Jonathan Swain
Jonathan Swain with music, including Grieg, Schubert, Schumann, Mozart, Hellendaal, Debussy, Larsson, Rogrigo, Bach, Mendelssohn, Schubert, Beethoven, CPE Bach and Respighi.
With Jonathan Swain.
1.00am
Grieg, Edvard (1843-1907): String Quartet No 1 in G minor, Op 27
1.36am
Grieg: String Quartet No 2 in F (unfinished)
Fragaria Vesca:
Tor Johan Boen, Elisabeth Dingstad (violins)
Anders Rensvik (viola)
Audun Sandvik (cello)
1.56am
Schubert, Franz (1797-1828)/Liszt, Franz (1811-1886): Seven Schubert Song transcriptions
Naum Grubert (piano)
2.23am
Schumann, Robert (1810-1856): Symphony No 2 in C, Op 61
Orchestre Nationale de France
Heinz Wallberg (conductor)
3.00am
Mozart, Wolfgang Amadeus (1756-1791): Concerto No 3 in G for violin and orchestra, K216
Mozart Anniversary Orchestra
James Ehnes (violin/director)
3.26am
Grieg, Edvard (1843-1907): Four Psalms for baritone and mixed voices, Op 74
Estonian Philharmonic Chamber Choir
Paul Hillier (conductor)
3.47am
Hellendaal, Pieter (1721-1799): Sonata Prima in G, Op 5
Jaap ter Linden, Ageet Zweistra (cellos)
Ton Koopman (harpsichord)
3.56am
Debussy, Claude (1862-1918): Estampes
Lars David Nilsson (piano)
4.11am
Larsson, Lars-Erik (1908-1986): Concertino for piano and strings, Op 45 No 12
Marten Landstrom (piano)
Members of Uppsala Chamber Soloists
4.26am
Debussy, Claude (1862-1916): Sonata in D minor for cello and piano
Zara Nelsova (cello)
Grant Johannesen (piano)
4.37am
Rodrigo, Joaquin (1901-1999): Concierto de Aranjuez
Norbert Kraft (guitar)
Winnipeg Symphony Orchestra
Kazuhiro Koizumi (conductor)
5.00am
Bach, Johann Sebastian (1685-1750): Fantasie in G for organ, BWV572
Scott Ross (organ)
5.10am
Mendelssohn, Felix (1809-1847): Laudate pueri (O praise the Lord)
Ivelina Ivancheva (piano)
Polyphonia
Ivelin Dimitrov (conductor)
5.20am
Schubert, Franz (1797-1828): String Quartet in C minor, D103 (Quartettsatz)
Tilev String Quartet
5.30am
Mozart, Wolfgang Amadeus (1756-1791): Sonata in B flat for piano duet, K358
Leonore von Stauss, Wolfgang Brunner (fortepiano)
5.42am
Bach, Carl Philipp Emanuel (1714-1788): Sonata in D, Wq 83
Les Coucous Benevoles
5.59am
Beethoven, Ludwig van (1770-1827): Violin Sonata in F, Op 24 (Spring)
Salvatore Accardo (violin)
Michele Campanella (piano)
6.23am
Respighi, Ottorino (1879-1936): Concerto in modo misolidio for piano and orchestra (Concerto in the mixolydian mode)
Olli Mustonen (piano)
Norwegian Radio Orchestra
Markus Lehtinen (conductor).