Main content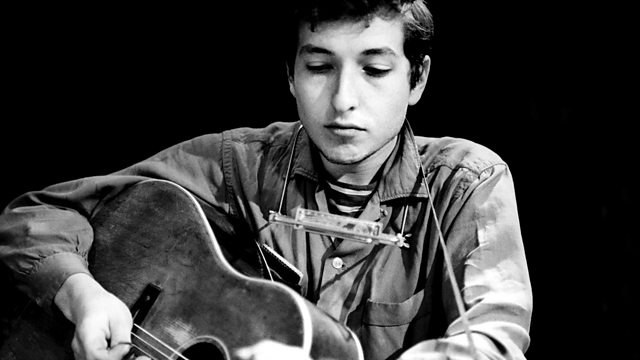 The Blagger's Guide to Bob Dylan
An irreverent and light-hearted look at the career of one of rock's most enigmatic singer-songwriters. With fake archive material, improbable sketches and made-up adverts.
Coinciding with Dylan's European dates, this one-off spectacular condenses the entire fifty year career of rock's most enigmatic singer- songwriter into 27 minutes. The usual mix of faked archive, improbable sketches, made up adverts, and a man with a west country accent shouting at you, The Blagger's Guide treats Dylan with an appropriate blend of irreverence, reverence, mischief and affectionate teasing.
The real reason Dylan sang in a nasal whine? What was the extent of Dylan's involvement with the liberal elite? Are you an ex of Bob Dylan? Do you need a dedicated helpline? Did you miss Bob Dylan's Animal House in the cinema? Did you know that he meant Rambo not Rimbaud all along? How did the snare from Like A Rolling Stone fare on its appearance on the David Letterman Show? How did wife Sara react to Bob's mid-life crisis? How similar is Bob Dylan to Jeffrey Archer? All these questions and other, more fatuous ones will be answered in this special edition of the fast-paced music/ comedy interface.
Last on
An exploration of the spiritual side of the music of Bob Dylan.
Broadcasts