Main content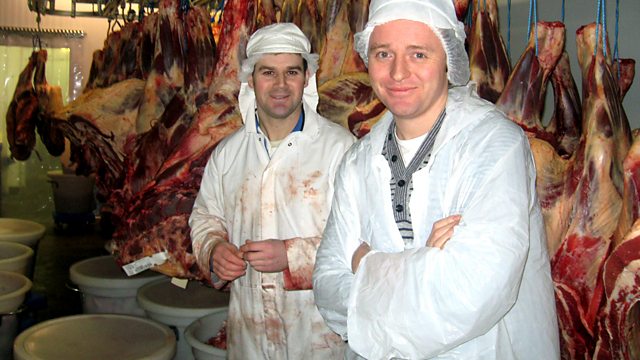 Scotland Main
The country's top chefs compete to cook a homecoming dinner for the forces returning from Afghanistan. The chefs representing Scotland prepare a main course.
For the fourth series of Great British Menu, the nation's finest chefs will compete to honour the men and women from all three forces serving in Afghanistan with a glorious homecoming dinner that captures the authentic tastes of home.
The British Forces richly deserve a sumptuous feast, and the best British chefs will be determined to win the honour of cooking it for them: four courses chosen by the nation to reflect and celebrate the best of British food, a feast fit for heroes and the families that love them.
Every week a new pairing of chefs, representing one of eight British regions, will take to the Great British Menu kitchen. The chefs will create a starter, a fish course, a main course and a dessert using the best ingredients from their local area. The dishes should be the epitome of Britain on a plate, a meal to warm the heart and a wonderful welcome home for the diners. They will cook a different course every day before serving their entire menu to the GBM judges, Prue Leith, Matthew Fort and Oliver Peyton, at the end of the week.
The eight winners from the regional heats will then go forward to the National Final where they will cook their dishes again, but this time, in addition to the judges, the great British public will get the chance to vote for their favourites and decide which chefs go forward to the banquet.
This episode features the chefs of Scotland: Tom Kitchin produces roasted Bramley Old Spot pork with crackling and rumbledethumps, whilst Alan Murchison serves up roast Gloucester Old Spot pork with steamed suet pudding. And we see how Tom coped when he visited Alan's Reading restaurant and had to work under him.