Main content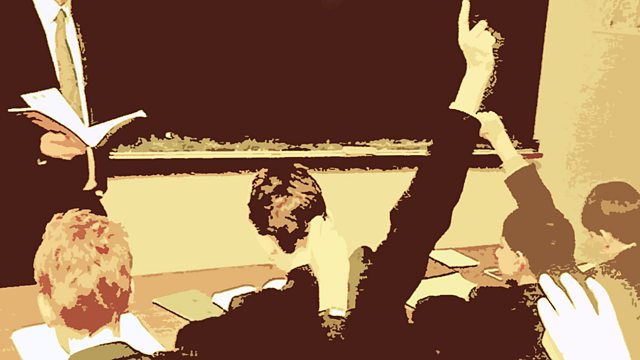 Wintery weather and a disappearing lollipop lady cause problems for the school staff. Stars Carolyn Pickles. From July 2004.
Winter is inevitable, a disappearing lollipop-lady is not. But the two in combination spark real problems for the staff at King Street.
School comedy created and written by Jim Eldridge. Ten series of this King Street Junior ran between 1985 and 1998. King Street Junior Revisited ran from 2002 to 2005.
Stars Carolyn Pickles as Mrs Devon, Marlene Sidaway as Miss Lewis, Michael Cochrane as Mr Maxwell, Paul Copley as Mr Long, Teresa Gallagher as Miss Featherstone, Jacqueline Beatty as Miss Reid, Janice Acquah as Mrs Khan, Rebecca McElroy as Luch, Jodie Devlin as Amanda and Katie Walker as Jacinda.
Producer: John Fawcett Wilson
First broadcast on BBC Radio 4 in July 2004.