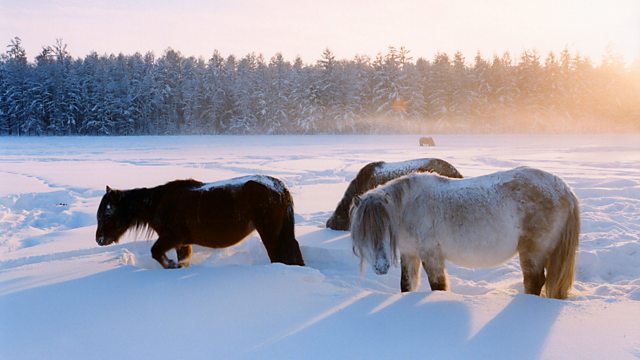 Alexandra Tolstoy, a passionate horse rider and adventurer, explores very different cultures round the world that all depend on and share a deep love of the horse.
In Siberia, Alexandra spends three weeks living with a group of herders, whose long-haired Yakut horses are specially bred to survive the extreme cold. The horse herders live in basic huts in sub-zero temperatures. Their lives revolve around looking after their horses. While they care for them, ultimately they breed them for food. Alexandra has to face up to the brutal reality of how they butcher their horses, which later up on the dinner plate.
The programme is a remarkable window into a world seldom seen on camera. Alexandra helps prepare horse intestines for tea, but also enjoys riding through snow-covered forests checking the traps for hares and wolves. She discovers the community's belief in horse spirits as she shares in their ceremonies and daily routines.
The series is filmed and produced by Wayne Derrick who has won a BAFTA award for his camerawork on the series Tribe.
Last on
More episodes
Previous
You are at the first episode