Main content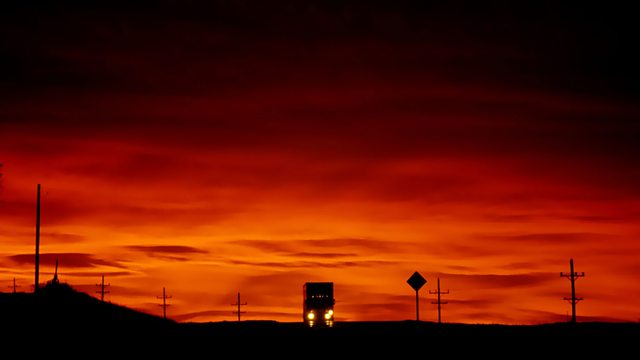 John Shea
John Shea presents music, including Fanny Mendelssohn, Mendelssohn, Liszt, Schumann, Telemann, Handel, Tye, Chadwick, Meulemans, Boehm, Vivaldi, Goldberg, Bourdon, Fesch and Bach.
With John Shea.
1.00am
Mendelssohn, Fanny (1805-1847): Lied: Larghetto; Wanderlied: Presto, Op 8 Nos 3 and 4; Songs Without Words, Op 6
Sylviane Deferne (piano)
1.17am
Mendelssohn, Felix (1809-1847): String Symphony No 8 in D
Liszt Ferenc Chamber Orchestra
Janos Rolla (leader)
1.50am
Moscheles, Ignaz (1794-1870): La gaite - Rondo brillant in A, Op 85
Tom Beghin (fortepiano)
1.59am
Mendelssohn: String Symphony No 9 in C minor
Liszt Ferenc Chamber Orchestra
Janos Rolla (leader)
2.27am
Liszt, Franz (1811-1886): Csardas obstine
Jeno Jando (piano)
2.31am
Mendelssohn: String Symphony No 12 in G minor
Liszt Ferenc Chamber Orchestra
Janos Rolla (leader)
2.51am
Schumann, Robert (1810-1856): Sechs Fugen uber BACH, Op 60:
No 3 in G minor, Pavel Cerny (organ)
No 5 in F, Theo Jellema (organ)
3.00am
Telemann, Georg Philipp (1681-1767): Grand Motet: Deus judicium tuum regi da (Psalm 71)
Veronika Winter, Andrea Stenzel (sopranos)
Patrick von Goethem (countertenor)
Markus Schafer (tenor)
Ekkehard Abele (bass)
Rheinische Kantorei
Das Kleine Konzert
Hermann Max (conductor)
3.22am
Manfredini, Francesco (1684-1762): Symphony No 10 in E minor
Slovak Chamber Orchestra
Bohdan Warchal (leader)
3.31am
Handel, Georg Frideric (1685-1759): Sonata in F, Op 1 No 5
Louise Pellerin (oboe)
Dom Andre Laberge (organ)
3.40am
Bach, Johann Sebastian (1685-1750), orch. Webern: Fuga ricercata No 2 (Musikalisches Opfer), BWV1079
Saarbrucken Radio Symphony Orchestra
Wolfgang Fortner (conductor)
3.50am
Tye, Christopher (c.1505-c.1572): Omnes gentes, plaudite for five voices
BBC Singers
Stephen Cleobury (conductor)
3.56am
Chadwick, George Whitefield (1854-1931): Symphony No 2 in B flat, Op 21
Albany Symphony Orchestra
Julius Hegyi (conductor)
4.33am
Meulemans, Herman (1893-1965): Five Piano Pieces
Steven Kolacny (piano)
4.53am
Mozart, Wolfgang Amadeus (1756-1791): Io ti lascio, KA245; Manner suchen stets zu naschen, K433 - concert arias
Bryn Terfel (bass-baritone)
Malcolm Martineau (piano)
5.00am
Boehm, Theobald (1794-1881): Nel cor piu non mi sento, Op 4
Kathleen Rudolph (flute)
Rena Sharon (piano)
5.12am
Donizetti, Gaetano (1797-1848): Grande offertorio in D
Aart Bergwerff (organ)
5.19am
Bizet, Georges (1838-1875): Au fond du temple saint (The Pearl Fishers)
Mark Dubois (tenor)
Mark Pedrotti (baritone)
Kitchener-Waterloo Symphony Orchestra
Raffi Armenian (conductor)
5.25am
Tinel, Edgar (1854-1912): Overture (Polyeucte)
Flemish Radio Orchestra
Lev Markiz (conductor)
5.43am
Janacek, Leos (1854-1928): Piano Sonata in E flat minor (Z ulice - From the Street)
Pedja Muzijevic (piano)
5.55am
Catalani, Alfredo (1854-1893): Aria: Ebben? Ne andro Lontana (La Wally)
Eva Urbanova (soprano)
Prague National Theatre Orchestra
Jan Stych (conductor)
5.59am
Vivaldi, Antonio (1678-1741): Sonata a quattro in C for two oboes, bassoon and continuo
Zefiro
6.11am
Goldberg, Johann Gottlieb (1727-1756): Sonata in C minor for two violins, viola and continuo
Musica Alta Ripa
6.24am
Bourdon, Rosario (1885-1961): Elegiac poem for cello and orchestra
Alain Aubut (cello)
Orchestre Metropolitain
Gilles Auger (conductor)
6.30am
Fesch, Willem de (1687-1757): Concerto in E, Op 5 No 6
Manfred Kramer (violin)
Musica ad Rhenum
6.41am
Bach, Johann Sebastian (1685-1750): Cantata No 4 (Christ lag in Todesbanden)
Balthasar-Neumann-Chor
Pythagoras-Ensemble
Thomas Hengelbrock (conductor).