Main content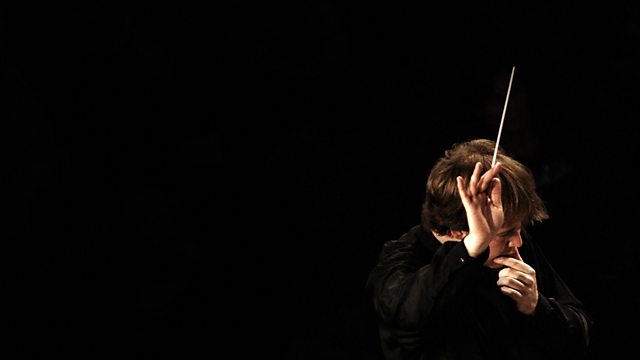 LSO/Tan Dun
LSO under Tan Dun perform Tan's Internet Symphony and his Piano Concerto with soloist Lang Lang. Daniel Harding conducts Mahler's Symphony No 1 in D. Plus Youth Orchestras: NYOW.
Presented by Ian Skelly.
In a concert given at the Barbican, London, Tan Dun conducts the London Symphony Orchestra in a performance of his Internet Symphony (Eroica), a work specially composed for his own YouTube Symphony Orchestra.
Chinese piano superstar Lang Lang gives the UK premiere of Tan's Piano Concerto - the second major work the composer has written for him - before Daniel Harding takes the baton to conduct Mahler's First Symphony.
Lang Lang (piano)
London Symphony Orchestra
Tan Dun (conductor)
Daniel Harding (conductor)
Tan Dun: Internet Symphony (Eroica); Piano Concerto (UK premiere)
Mahler: Symphony No 1 in D
Followed by a focus on youth orchestras from Britain and abroad:
Mathias: Celtic Dances, Op 60
National Youth Orchestra of Wales
Owain Arwel Hughes (conductor).
CD: Diversions DDV 24135 tracks 5-8
Hoddinot: Investiture Dances Op.66
National Youth Orchestra of Wales
Owain Arwel Hughes (conductor)
CD: Divine Art 25045 tracks 5-7