Main content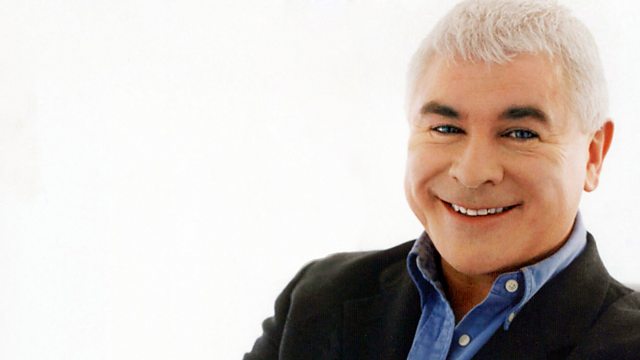 23/04/2009 Simon Mulligan and John Suchet
Presented by Sean Rafferty. Performances and conversation featuring pianist Simon Mulligan, presenter John Suchet, cellist Tatjana Vassiljeva and conductor Yoel Levi.
Sean Rafferty presents a selection of music and guests from the arts world.
Pianist Simon Mulligan and presenter John Suchet talk to Sean about their Beethoven-themed show called The Last Master, which is performed at festivals during the summer of 2009. Simon also performs in the studio.
Plus performances by cellist Tatjana Vassiljeva, who is joined by conductor Yoel Levi to talk about their upcoming concert with the Orchestre nationale d'Ile de France at Cadogan Hall.
17:02
CD
GERMAN
Three Dances from 'Henry VIII' (Morris Dance)
Northern Sinfonia
Richard Hickox (conductor)
EMI 7 49933 2
Track 14
2'27
17:05
CD
BEETHOVEN
Egmont (Overture) Op 84
Atlanta Symphony Orchestra
Yoel Levi (conductor)
TELARC CD-80358
Track 1
7'56
17:20
LIVE
BEETHOVEN
Piano Sonata No. 8 in C minor Op. 13 No. 8 'Pathetique'
Simon Mulligan (piano)
4'29
17:30
LIVE
BEETHOVEN
Piano Sonata No. 14 in C sharp minor Op. 27 No. 2 'Moonlight'
(Presto agitato)
Simon Mulligan (piano)
7'00
17:38
CD
VAUGHAN WILLIAMS
Five Variants of 'Dives and Lazarus'
London Philharmonic Orchestra
Vernon Handley (conductor)
EMI CDM 7 62018 2
Track 2
11'25
17:50
CD
SCHUBERT
Moments Musicaux D.780 (Allegro Moderato)
Imogen Cooper (piano)
OTTAVO OTRC128715
Tr.3
1'45
17:53
CD
WILLIAM MUNDY
Adolescentulus sum ego
The Sixteen
Harry Christophers (conductor)
HELIOS CDH55086
Track 12
6'24
18:03
LIVE
BACH
Suite for cello No 1 BWV 1007 (Prelude)
Tatjana Vassilijeva (cello)
2'17
18:05
CD
CENTRAL PHILHARMONIC SOCIETY OF CHINA
Yellow River Piano Concerto (The Song of the Yellow River Boatmen)
Lang Lang (piano)
China Philharmonic Orchestra
Wu Yuxia (conductor)
DEUTSCHE GRAMMOPHON 442 9484
Track 11
3'24
18:09
CD
PURCELL
King Arthur (Trumpet tune / Saint George, the patron of our Isle)
Julia Gooding, Honour (soprano)
The English Concert & Choir
Trevor Pinnock (director)
ARCHIV 435 490 2
CD2
Tracks 12-13
4'07
18:17
LIVE
BACH
Suite for cello No 4 BWV 1010 (Bouree 1 & 2)
Tatjana Vassilijeva (cello)
3'36
18:25
CD
HOLST
The Planets (Mars)
Atlanta Symphony Orchestra
Yoel Levi (conductor)
TELARC CD-80466
Track 1
6'26
18:33
CD
SHEARING
Songs and Sonnets from Shakespeare (Live with me and be my love)
Cambridge Singers
Malcolm Creese (double bass)
Wayne Marshall (piano)
John Rutter (conductor)
COLLEGIUM COLCD 128
Track 8
3'00
18:37
CD
HANDEL
Trio Sonata in G Major, Op. 5 No. 4
The Brook Street Band
AVIE AV2068
Tracks 16-18
13'59
18:51
CD
GRIEG
Lyric Pieces op.54 no 2 (Gangar – Norwegian March)
Leif Ove Andsnes (piano)
EMI 50999 26816128
CD3
Tr25
3'35
18:55
CD
HANDEL
Ombra Mai Fu
Placido Domingo (tenor)
Orchestra & Coro Sinfonica di Milano Giuseppe Verdi
DG 4711 575-2
CD1 Tr1
3'47