Main content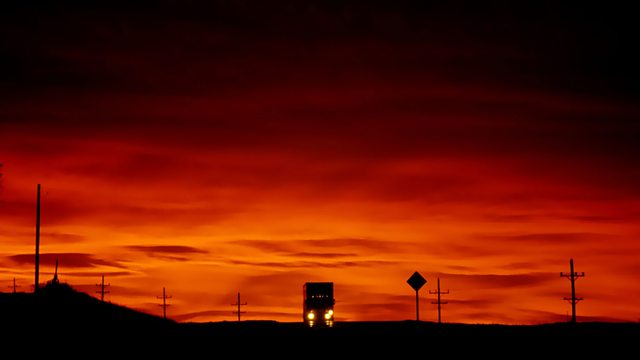 John Shea
John Shea presents music, including Bach, CPE Bach, Kodaly, Dobrzynski, Glazunov, Erkel, Telemann, Prokofiev, Viotti, Mozart, Schumann, Liszt, Tobias, Britten, Strauss and Handel.
With John Shea.
1.00am
Bach, Johann Sebastian (1685-1750): Toccata and Fugue in D minor, BWV565
1.10am
Bach: Trio Sonata No 5 in C, BWV529
1.25am
Bach, Carl Philipp Emanuel (1714-1788): Sonata in F, Wq 70 No 3
1.36am
Guilmant, Alexandre (1837-1911): Organ Sonata No 1 in D minor, Op 42
Pavel Kohout (organ)
1.59am
Kodaly, Zoltan (1882-1967): Laudes Organi (Praising the organ)
Chamber Choir of Pecs
Istvan Ella (organ)
Aurel Tillai (conductor)
2.20am
Dobrzynski, Ignacy Feliks (1807-1867): Symphony No 2 in C minor (Caracteristique)
Polish Radio Symphony Orchestra
Ruben Silva (conductor)
3.00am
Fux, Johann Joseph (1660-1741): Julio Ascanio, re d'Alba (Julius Ascanius, King of Alba) - Poemetto drammatico in one act, K304 (abridged)
Emilia ...... Radu Marian (soprano)
Carmenta ...... Maria Cristina Kiehr (soprano)
Ascanio ...... Markus Forster (alto)
Teucro ...... Daniel Johannsen (tenor)
Euandro ...... Andreas Lebeda (bass)
Ars Antiqua Austria
Gunar Letzbor (director/solo violin)
4.20am
Glazunov, Alexander Konstantinovich (1865-1936): Reverie in D flat for horn and piano, Op 24
Mindaugas Gecevicius (horn)
Ala Bendoraitiene (piano)
4.23am
Erkel, Ferenc (1810-1893): Swan Song (Hunyadi Laszlo)
Istvan Kassai (piano)
4.31am
Telemann, Georg Philipp (1681-1767): Concerto in E minor for recorder, transverse flute, strings and continuo
La Stagione Frankfurt
4.45am
Prokofiev, Sergei (1891-1953): Symphony No 1 in D, Op 25 (Classical)
Norwegian Radio Orchestra
Michel Tabachnik (conductor)
5.00am
Viotti, Giovanni Battista (1755-1824): Duo concertante in D
Alexandar Avramov, Ivan Peev (violins)
5.08am
Mozart, Wolfgang Amadeus (1756-1791): String Quartet in D, K155
Australian String Quartet
5.18am
Schumann, Robert (1810-1856): Sechs Gesange, Op 89
Ruud van der Meer (baritone)
Rudolf Jansen (piano)
5.30am
Liszt, Franz (1811-1886): Piano Concerto No 2 in A, S125
Gabrielius Alekna (piano)
Lithuanian National Symphony Orchestra
Juozas Domarkas (conductor)
5.52am
Pachelbel, Johann (1653-1706): Der Herr ist Konig; Jauchzet dem Herrn - motets for double chorus and bass clarinet
Cantus Colln
Konrad Junghanel (director)
6.02am
Tobias, Rudolf (1873-1918): Sonatina No 1 in A flat
Vardo Rumessen (piano)
6.11am
Britten, Benjamin (1913-1976): Six Metamorphoses after Ovid for oboe solo, Op 49
Owen Dennis (oboe)
6.24am
Strauss, Richard (1864-1949): Metamorphosen for 23 solo strings
Risor Festival Strings
Christian Tetzlaff (conductor)
6.53am
Handel, Georg Frideric (1685-1759): Prelude (Rinaldo)
Australian Brandenburg Orchestra
Paul Dyer (artistic director)
6.54am
Handel, Georg Frideric (1685-1759): Almirena's aria: Lascia ch'io pianga (Leave me to weep) (Rinaldo)
Marita Kvarving Solberg (soprano)
Norwegian Radio Orchestra
Kjetil Haugsand (conductor).